Affect president Sandra Fathi encourages an entrepreneurial spirit among employees, who are made to feel as if they can share ideas at any time on how to enhance the agency and its services. This feedback has been formalized and put into practice at scheduled meetings at which each employee is given 10 minutes to present a new idea in front of the entire company.
The small, close-knit agency also emphasizes this entrepreneurial spirit by positioning itself as a "group of technology geeks." It emphasizes a passion for technology and dedication to PR craft, making the agency a career builder for anyone who passes through its doors. The stated goal is to empower individuals and help them grow personally and professionally.
To that end, Affect offers a $1,000 stipend for professional development and organizes monthly lunch and learns.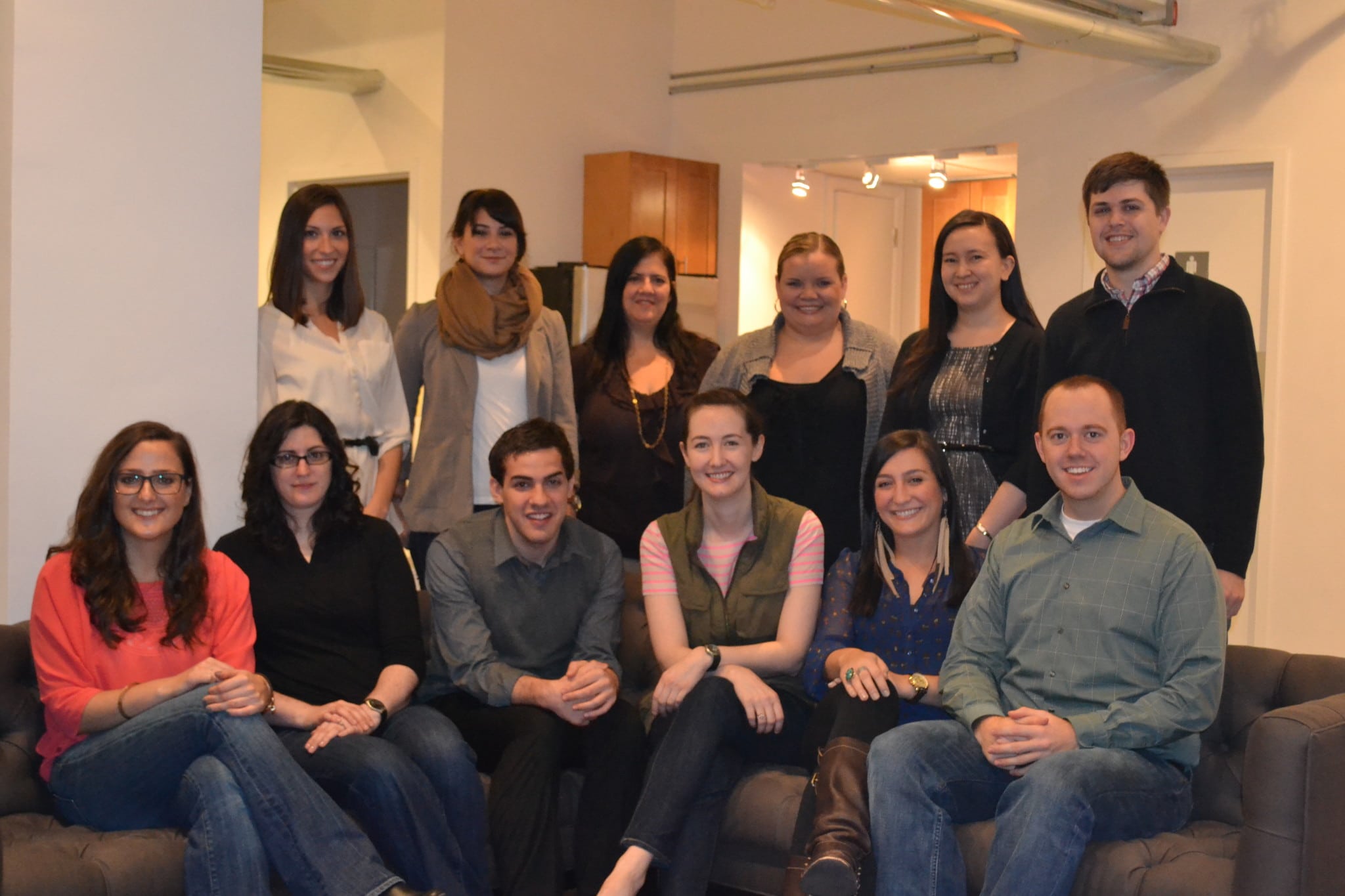 The Affect team (l-r): Front row: Ola Lasman, Regina Nisita, Nick Stackhouse, Leslie Campisi (VP and partner), Katie Koenig, Pat Gotham. Back row: Brittany Bevacqua, Julia Gaynor, Sandra Fathi (president and founder), Kaylen McNamara, Kate Ryan, Ryan Derousseau. Not pictured: Katie Safrey, Yasmeen Dhanani and Katie Shill.