Flowers Communications Group likes to consider itself a "door-less" shop. Senior management's doors are never closed, and all attempts are made to make staff feel empowered to share their ideas. In fact, many of its current policies and procedures were directly influenced by feedback from staff.
The open-door policy has helped prevent valued staffers from walking out those open doors for good. The agency reports that voluntary turnover is extremely low. The first full-time employee hired nearly 20 years ago is still there, and a longtime member of the senior team departed in August but only to fulfill her lifelong dream of attending film school at UCLA.
Daisy Garcia, assistant account executive puts it best: "When I walk into FCG, I'm not surrounded by co-workers, I am surrounded by family who works together to ensure the success of not just the business but the individual—professionally, spiritually and emotionally."
FCG is partnered with Insperity, a PEO that helps the agency deliver the best possible benefit packages and incentives. This includes everything from management classes and annual review training to team-building exercises and software courses.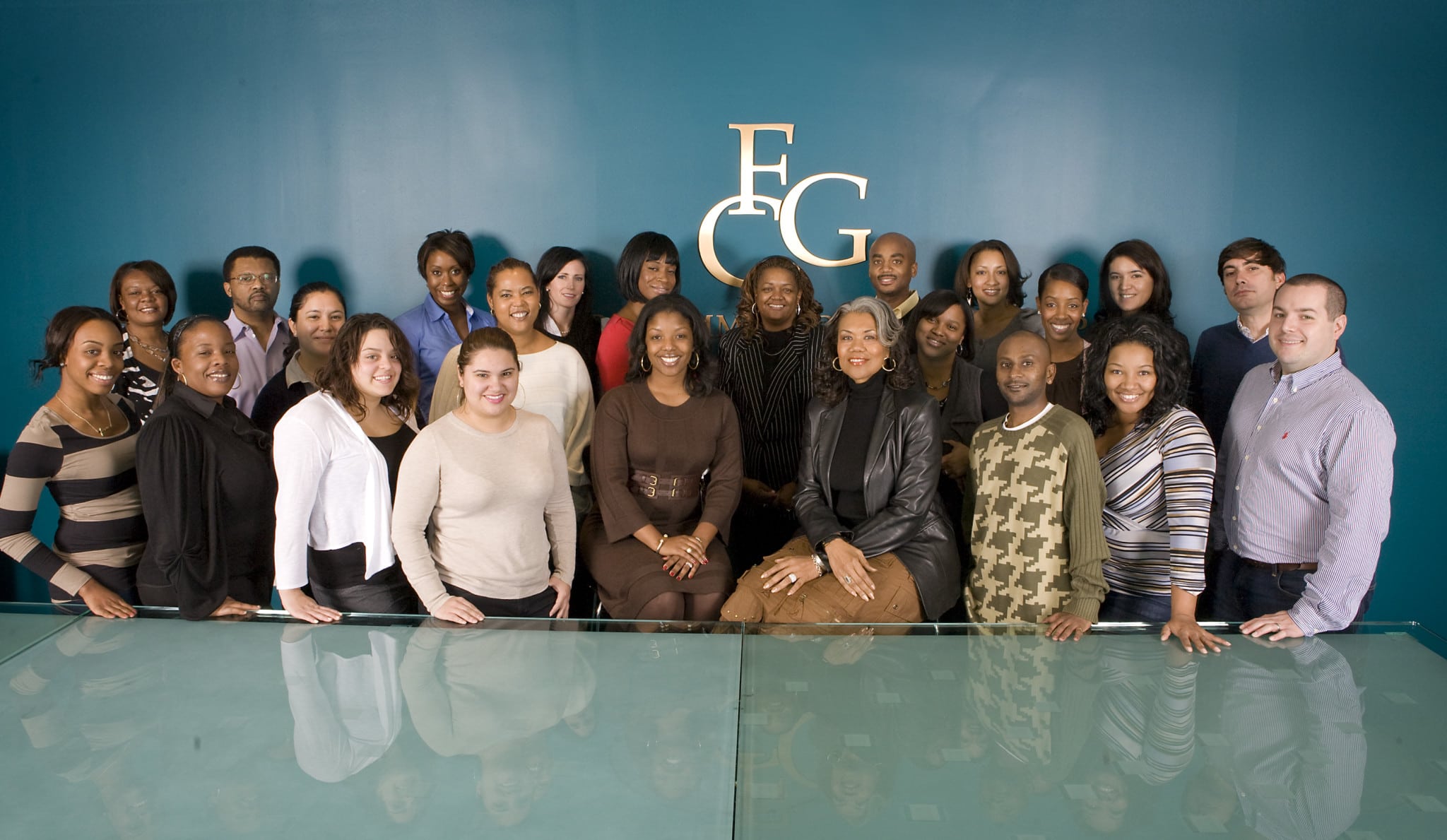 Flowers Communications Group staff (l-r): Bottom row: Maya Munro, Antoinette Jamison, Daisy Garcia, Nathaly Gamino, Sitting: Rashada Whitehead (president), Michelle Flowers Welch (CEO and founder), Tony Balasandiran, Mary Corbin-Wynn, Harvey Henao. Top row: Sharron Banks, Ronald Childs, Ebonne Just, Danyele Davis, Julie Kent, Tracy Anderson, Wanda Taylor-Ward, Aaron Payne, Christina Steed, Chevonne Collins, Veronica Chaidez, Juan Alvarez.