Discovery Communications has been on the forefront of workplace innovation for so long that it's easy to take it for granted. Its on-site childcare center at its Silver Spring, Md., headquarters, Discovery Kids Place, and its MentorNet mentoring program alone cast its as a workplace that places a high value on work/life balance and career advancement. Discovery has developed its work environment around a simple philosophy: When you are successful in your personal life, you will naturally excel at work. This philosophy radiates outward: The professionalism and good cheer of its communications staff is well-known within the cable industry trade press.
Discovery offers an array of programs including One Learning Place (an online learning library) and the Professional Growth Program for early career employees. Employees have access to wellness centers in Silver Spring, New York and Miami, and new centers will be opening in London and Virginia in 2012; the wellness centers provide all primary care needs including travel immunizations, laboratory work, allergy injections and nutritional counseling.
Volunteerism is encoded in the DNA at Discovery. Annual events such as Discover Your Impact Day, a global day of volunteerism, and Creating Change, a 12-hour pro-bono imitative, show that Discovery is committed to making a direct impact on its communities.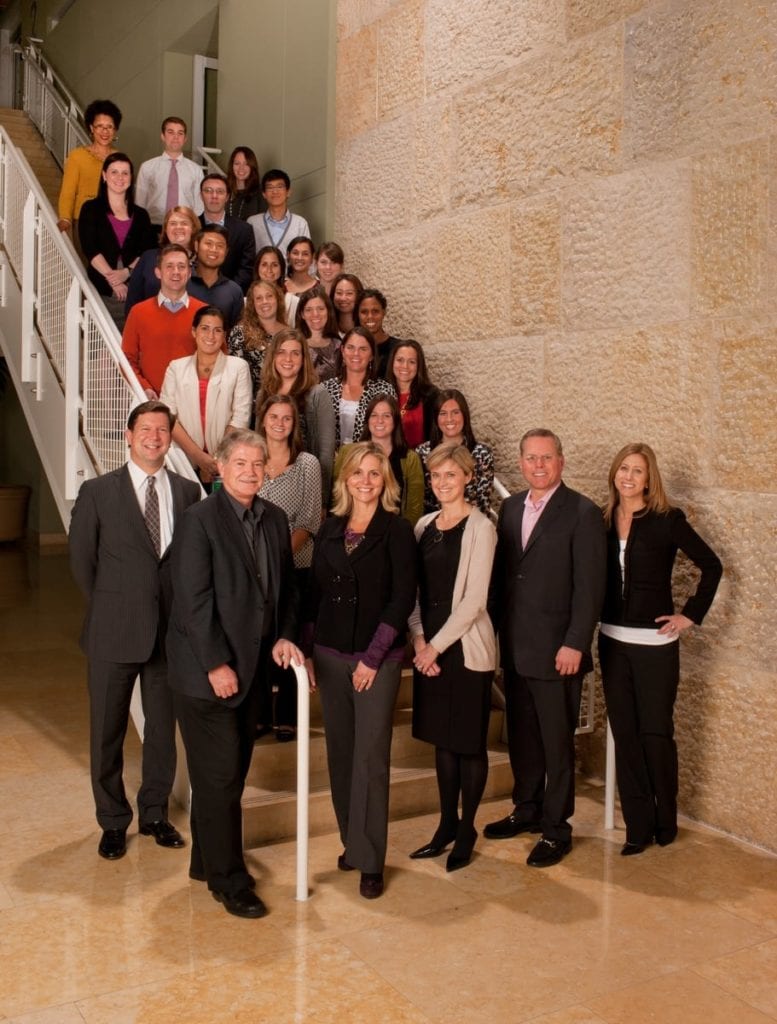 Front row (l-r): Discovery Communications' David Leavy, EVP, corporate affairs and global communications; founder and chairman John Hendricks; Michelle Russo, SVP, corporate affairs & communications; Tammy Shea, VP, corporate affairs & communications; David Zaslav, president & CEO; and Catherine Frymark, SVP, communications, are joined by the members of Discovery's corporate communications team.