Dashboards and Data: How to Measure What Your Message Is Really Worth
PURCHASE NOW "Webinar Only" registration includes access to the recorded webcast and speaker materials for one full year.
Learn how to create measurement dashboards that communicate PR's business value by attending PR News' March 23 webinar (1:30 – 3 p.m. ET). At this webinar presented by PR News and sponsored by LexisNexis, you'll get insight into selecting key performance indicators (KPIs) for your PR programs and into shaping your measurement presentations to provide the information that will inform senior leaders, anticipate many of their questions and guarantee your communications budget.
You'll learn the steps to dashboard success, including understanding your audience, starting with business goals, taking the "so what" test and identifying what needs to be fixed in your communications programs.
BONUS FOR REGISTRANTS: You'll receive LexisNexis' new white paper "Making Competitive Intelligence Work"
What you'll learn
At this webinar, you'll learn how to use measurement dashboards and data to:
Show what is happening with your communications programs
Assess the impact of your communications programs on your brand
Ensure you are on track with your PR programs and are maintaining your intended focus
Use data to inform priorities, ensuring efficiencies and maximizing benefits that can truly be driven through communications activities
Pinpoint the metrics that matter and how to measure them
Establish clear expectations from senior leaders of your communications programs
Demonstrate your team's contribution to your business
Tell your story and manage expectations from senior leaders and clients
Webinar Speakers
Director of U.S. Sales - Media Intelligence
LexisNexis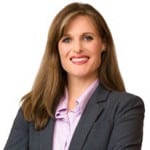 PR and Digital Communications Manager
FMC Technologies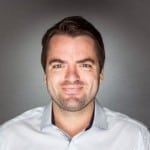 VP of Social Media
Opus Bank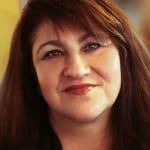 Senior Vice President
Global Measurement Research, Data Insights Hill, Knowlton Strategies
Why Should I Attend?
If you spend at least a quarter of your time in any of these areas, you should attend this webcast:
Community Relations
Corporate Communications
Corporate Social Responsibility
Crisis Management
Digital Communications
Media Relations
Philanthropy
PR Firms
Public Relations
Public Affairs
Research
Social Media
How Does the Webinar Work?
View the list of complete requirements and instructions for how to access the webinar here.
PURCHASE NOW "Webinar Only" registration includes access to the recorded webcast and speaker materials for one full year.
Questions and Fees
Registration Fee: $399 per site - CDs available for purchase
For questions regarding this Webinar, contact Rachel Scharmann at rscharmann@accessintel.com; 301-354-1713.
If you are having any technical difficulties or need assistance meeting these requirements, please contact our Technical Support Center at 1-866-709-8255 or click here.
Each registration comes with access to the archived version of the program, the materials provided by the speakers and a personalized certificate of completion for attending the Webinar.
"As we began to strategize our news operations, we sought guidance on best practices regarding content planning, storytelling, and measurement. Several of our staff took the webinar "How to Build a Brand Newsroom from the Ground Up," and could not have been more pleased with the results. We pay more attention to key analytics now, and we seek to ensure messaging consistency as we curate and create content across various media platforms for the university."
"PR News webinars have provided me with the opportunity to attain valuable industry knowledge and advice without having to sacrifice the time and money to attend a traditional workshop. The featured experts have raised my awareness of various tools and strategies to improve my writing and pitching skills. Overall, the webinars have proved instrumental in my development as a young public relations professional."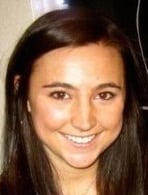 If you have any questions regarding a PR News awards program or event, please contact Rachel Scharmann at rscharmann@accessintel.com.
If you are interested in speaking at a PR News event, please contact Editorial Director Steve Goldstein at sgoldstein@accessintel.com.