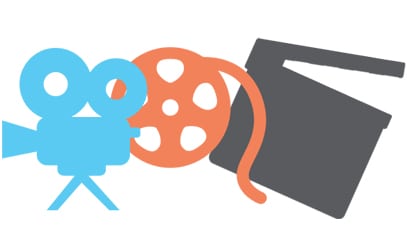 Is your organization making its case using video? Do you have optimized video hitting all of the important points and telling your company story in a visually engaging way?
Before you can think of racking up YouTube views, you have to produce quality video that tells your brand's story quickly while leaving the audience wanting to know more. It's no easy task, especially when coupled with shrinking budgets set up by those who may share your passion for visual storytelling—or see its impact on the bottom line.
"If you have poor quality raw material, there is no chance you will get a great video," says Kirsten Chiala, digital content lead at Cisco and a presenter at PR News' upcoming Google Boot Camp, which is set to place Aug. 5 at the Hyatt Regency in San Francisco. Ahead of the event, let's take a look at three tips from Kirsten for creating great corporate videos on small budgets.
Make sure your story really should be a video. If there are no real visuals to show, it's not going to be a good video. If you only show people speaking, it's going to feel like more of a TED talk. Your video should show some action related to what the speaker is saying to reinforce the message.
Spend the bulk of your budget on getting quality video. It sounds elementary, but focus, lighting and sound need to be of great quality. Once you have dynamic raw interviews and action shots, there is a better chance editing will fall into place.
Listen for other potential video ideas during interviews. If your subject says something interesting, you may find an unexpected bonus in a story. "I was once assigned to create a video for Cisco's international intern program, and one of the ideas was to show how the interns made espresso at the office coffee bar," Chiala says. "The coffee bar turned out to be anything but ordinary, as it was run by a group of scientists and engineers who were precise about the way the beans were ground and precisely monitored the temperature of the coffee. The coffee bar was part of the team culture, and they used it as a place to pitch ideas. Discovering this team meeting place lent an unexpected twist to the story. We were able to put a GoPro into cups as the coffee was poured, giving us dynamic visuals for our video."
Attend PR News' Google Boot Camp at the Hyatt Regency San Francisco on Aug. 5 and learn how to make Google's vast suite of tools and applications work for your brand from Cisco, Finn Partners, Google, Meritus Media, SHIFT Communications, Toshiba America Medical Systems and Zeno Group.
Follow Kirsten Chiala on Twitter: @kchiala
Follow Brian Greene on Twitter: @bw_greene