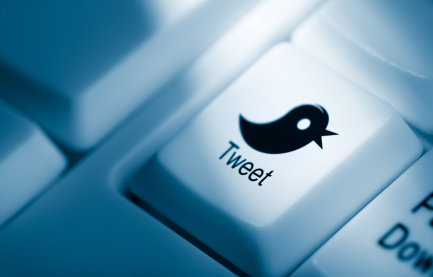 Twitter Turns Six
Most people probably view today, March 21, 2012, as just the midpoint of the week. For communications professionals, however, today is not just a matter of getting over the hump. It's a chance to take a minute or two out of the busy daily routine and give a special shout-out to a digital platform that has become an indispensable part of almost any PR strategy. Yes, today Twitter turns six years old.
And the shout-out is warranted. Twitter has turned into an indispensable engagement tool for PR pros, reaching both customers and members of the media. It can also be a critical research platform, gauging audience numbers, tone and sentiment that result in more informed PR decisions.
What caught our eye today is the word that Twitter has the potential to predict stock value. A University of California, Riverside professor and several other researchers have developed a model that uses data from Twitter to predict the traded volume and value of a stock the following day. Interestingly, a trading strategy stemming from this model, which was created by Vagelis Hristidis, an associate professor at the Bourns College of Engineering, one of his graduate students and three researchers at Yahoo! in Spain, actually outperformed other baseline strategies by between 1.4% and nearly 11%, and also did better than the Dow Jones Industrial Average during a four-month simulation. Citing the incredible amounts of data available through social media platforms, Hristidis said, "These findings have the potential to have a big impact on market investors." No kidding.
The other news is from Twitter itself: On March 20, the company announced the expansion of its Promoted Tweets offering on mobile. Now, brands can target mobile users that share similar interests with their current followers, and are also being offered new platform-specific targeting options—as in, target campaigns specifically to desktop computers and laptops, iOS, Android and other mobile devices. The default setting will allow brands to target users across all devices.
According to Twitter's blog post announcing the expansion, "mobile device targeting is great for brands who want to increase the prominence and reach of their message to a particular type of mobile user." And as it notes, 55% of its more than 100 million users log in to Twitter through mobile at least once every month. A potentially bountiful opportunity if there ever was one.
So Happy Birthday, Twitter. Over the past six years, you've proven your PR worth several times over.
Follow Sahil Patel: @sizpatel