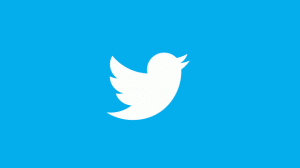 Twitter on Thursday reversed course on a change to its "block" feature following negative reaction from users. The move is a potent reminder for PR pros to listen carefully to their audiences and customers. In a digital age, decision making by corporate fiat increasingly seems like a losing proposition.
Under the short-lived policy, blocked users could view or tweet at the person who blocked him, but the blocked user could still follow that user and reply to messages.
Users blasted the change, saying the new policy would enable potential harassers to continue to track your updates on the social network.
Under the re-instated policy, users will once again be able to tell that they've been blocked.
"We have decided to revert the change after receiving feedback from many users," said Michael Sippey, Twitter's VP of product, in a blog post. "We never want to introduce features at the cost of users feeling less safe."
Regarding the reversal in policy, Sippey added: "We believe this is not ideal, largely due to the retaliation against blocking users by blocked users (and sometimes their friends) that often occurs. Some users worry just as much about post-blocking retaliation as they do about pre-blocking abuse. Moving forward, we will continue to explore features designed to protect users from abuse and prevent retaliation."
(Twitter's snafu comes just a little more than a month after the microblogging service went public. Shares of Twitter are up 3.7% at $57.39 in morning trading.)
Twitter's backtracking on its blocking policy raises a few issues for communicators and PR managers and directors:
> Do you have a solid monitoring plan in place to track what people are saying about your brand? If the plan is half-baked, there's bound to be some negative comments (or worse) that will fall through the cracks and put the company in a defensive crouch.
> When making any changes to your website, online communications, mobile applications, etc. A/B testing (split testing) is crucial. This will give you a better sense (at least digitally) of whether the changes will have a positive outcome or set you back.
> The Twitter episode is a perfect example of why focus groups can be an indispensable tool for PR pros. The more dramatic the move in policy the more it's necessary to assemble some focus groups to gauge whether the move will fly with your audience. An effective focus group could potentially save you a lot of embarrassment (not to mention revenue) down the road.
Matthew Schwartz: @mpsjourno1