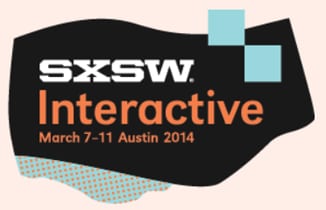 The 21st Annual SXSW Interactive Festival begins March 7, and the five-day event will be packed with demonstrations of new technologies and digital content to inspire your communications efforts. Unfortunately, not everyone will be able to make the trip.
There's no reason to be bitter about being stuck at home while others are frolicking in sunny Austin meeting new people and taking in creative new ideas. Well, maybe there is, but at least you won't be stuck totally outside the loop. There are a number of ways to keep up with developments at SXSW.
Here are some important hashtags to follow the topics of discussion at SXSW that are essential to communicators:
#SXBigData – Algorithms and online behavior
#DigiCronut – The Cronut: the nexus between content and commerce
#NewDigAge – Technology's impact on society
#DoBrands – Do brands fit in with wearable computing?
#compelling – Images in the age of social media
#SMData – Social media analytics
#reachhack – Digital marketing
#youth – Teens on social media
#pitchfix – Pitching and visual storytelling
#SMFuture – Exploring the future of social media
Got any you'd like to add? We don't have to be in Austin to keep this conversation going.
Follow Richard Brownell: @RickBrownell