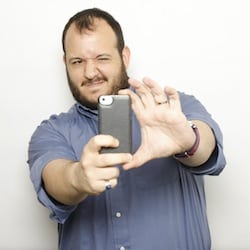 It wasn't long ago when South By Southwest Interactive (SXSWi) was the annual event that launched every next great startup. First, there was Twitter in 2007. (We all know how that turned out.) Then came Foursquare in 2009. (Jury's still out on its long-term success.) And finally, there was GroupMe in 2011. (Remember when Skype famously acquired the app for $85 million later that year?)
That all changed in 2012. The big news out of SXSWi was supposed to be Highlight. I even discussed the would-be successor to the digital throne in a PR News article after that year's festival. The tech space has since deemed Highlight a famous flop. And the post-Highlight era has ushered in a new way of life for festivalgoers. Startups are still around, but they aren't throwing splashy product launches. They're networking, pitching media and talking to the new stars of the show: brands.
Since PR professionals are often the owners of brand activations, here's a look at three trends from the 2014 SXSWi festival that stuck out to me as particularly successful, along with a quick look at some of the brands that leveraged them.
Keep It Simple
SXSWi is a marathon. One of the simplest ways to grow both brand awareness and affinity is to provide something, not what attendees want, but what they need. Two brands that received heaps of goodwill were Subway and AT&T. Keeping the masses hydrated, Subway provided Tetra Pak water containers and provided free refills from a bank of faucets at their activation footprint. For AT&T, it was a plush lounge space and a slew of ports to charge up devices. Samsung and Radio Shack took an on-demand approach, bringing batteries and chargers to attendees in need. Simple. And effective.
Leverage a Trend
If you want to create buzz, look first to what's already generating buzz. Oreo and Deloitte took separate but similarly intriguing approaches to leverage the 3D printing trend that isn't new, but rather, new again. Deloitte simply featured 3D printers on the outskirts of its footprint, drawing passersby in with a front-row seat to 3D printing in action. Once inside, brand education took center stage. Oreo turned the trend on its head by printing food. Think 3D printing if the paper was sugar. You don't always need to make something trendy; just find a way to organically insert your brand into the trend conversation.
Make It Engaging and Relevant, and Incentivize Engagement
Esurance prompted attendees to scan their festival badge (hello, data collection!) for a chance to win one of several randomized, lottery-style prizes. You'd be surprised to see the lines that form just for the chance at a free iPad (yes, even when everyone already has one). Several of my colleagues helped produce 3M's innovation-centric festival presence, the #3MIdeaExchange, which included a Twitter balloon that popped randomly when festivalgoers tweeted an innovative idea they heard at SXSWi. Users that popped the balloon won $500.
When your client asks you to engineer their brand's presence at SXSWi 2015, remember the keys that made these brands successful: Give 'em something they need, borrow equity from a trend and incentivize social engagement.
Follow Michael J. Lamp: @Mjlamp