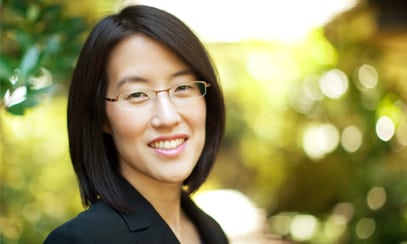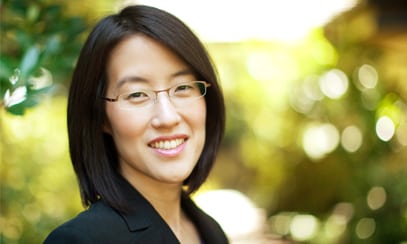 After a week of intense tension and criticism, Ellen Pao, the much-maligned former CEO of Reddit, resigned in a move that both sides described as mutual.
Pao was already a controversial figure when she was hired by Reddit in 2013, as she was embroiled in a landmark $16 million workplace discrimination lawsuit with former employer Kleiner Perkins. Her tenure at the head of the online community hit a major rough patch in May, when the site introduced its first anti-harassment policy. Some decried the new policy as censorship while others argued that it didn't go far enough. When Reddit banned five subreddits the following month, criticism of Pao really heated up in earnest. Last week, the online community erupted in anger after the firing of Victoria Taylor, Reddit's director of talent and coordinator of the site's popular "Ask Me Anything" section. The ensuing maelstrom over Taylor's firing, which included moderators closing down parts of the site, ended up being too much for Pao.
Reddit co-founder Steve Huffman will take over for Pao as CEO, inheriting a controversial and powerful site.
For all brands and organizations, Reddit included, succession planning is an unpleasant but necessary fact of life. To help you think through how your company would respond to a public dust-up involving the exit of your CEO, let's take a look at three tips from Natalie Best, executive VP and director of client services at French/West/Vaughan.
Don't make succession planning a closed process. Treat human capital as a fundamental element of success within the company on a day-to-day basis. People take ownership of things they help shape. Involve your employees by grooming leaders early and having a strategic plan to introduce new leaders quickly.
This is where the need for speed comes into play—but with the right message. Companies now communicate with employees, stakeholders and the media in significantly different ways and through channels that didn't exist a few years ago. Waiting too long to address the succession status could cause questions and untruths to circulate, leading to decreased transparency and trust during a transition. So, act quickly and use the motto "Who else needs to know?"
Don't let the media break news to key stakeholders and employees. Let news about any C-level changes—good or bad—come from the company first. If employees find out about the move through the media, the situation puts the company in a defensive crouch.
Follow Brian Greene on Twitter: @bw_greene