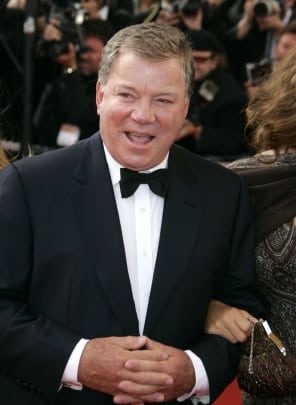 William Shatner
Shatner is back. Seven months ago, the Priceline.com Negotiator drove off a cliff and out of the public's consciousness as the face of the travel brand. On Thursday, August 16, William Shatner returned in a new TV and online spot.
And his resurrection couldn't have come at a better time. Last week, Priceline.com's stock dropped than $100, due to the deepening economic troubles in Europe. In addition, on Monday, August 13, Priceline's stock (as well as other travel companies) fell after Frommer's was acquired by Google—signifying the entry in the market by the Internet giant.
Priceline reportedly killed off the Negotiator character during the last Super Bowl because its business model was changing, despite the fact that a poll taken in 2011 found that when participants were asked to name the first thing that came to mind when they heard Priceline, 25% said "travel" and 24% said "Shatner," or some variant.
Priceline seems to have recognized its error in letting Shatner go. As Peter Sealey, adjunct professor at the Claremont Graduate University's school of management and former marketing head for the Coca-Cola Co. told the Associated Press: "You don't give up equity like Priceline had in Shatner. ... It's like Aflac giving up the duck or Progressive (insurance) giving up Flo" (although Flo has gone through the ringer thanks to Progressive's recent crisis).

From a PR perspective, Shatner's return signifies the power that a strong celebrity spokesperson can have. It's safe to say most communicators in need of a brand face would give up their firstborns for someone with the presence and effectiveness of Shatner.
So when you see Shatner in his latest spot (he's on the beach holding a surfboard), ask yourself what it is about this 81-year-old actor, singer, interviewer and pitchman that resonates so much with the public. That could help you in your own quest for the perfect celebrity spokesperson.
Follow Scott Van Camp: @svancamp01