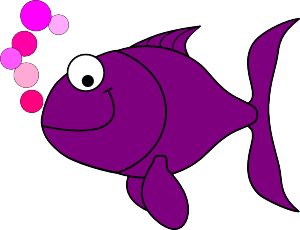 What's your purple goldfish (WYPG)? For PR pros, the answer may determine whether their brand is able to cut through the proverbial clutter.
The question was posed by Stan Phelps, founder and chief measurement officer of 9 INCH Marketing and author of "What's Your Purple Goldfish," who was the Keynote Speaker Monday at the Counselors Academy (PRSA) spring meeting. (By the way, nine inches is the average length between the bottom of your brain stem and the top of your heart.)
The book focuses on differentiation via added value, giving consumers a little something extra that—depending on the execution—could result in sales lift, more satisfied customers and fond feelings for your company.
Getting your message out is no longer about catering to "eyeballs and earlobes," Phelps said, "but providing a superior experience to customers and prospects."
Phelps offered several examples of how brands can find their purple goldfish.
> Throw-ins. Adding something special to your products and services that consumers will remember. DoubleTree by Hilton, for example, offers its Signature Chocolate Chip Cookies, which, Phelps said, customers swear by.
> Sampling. Toss in a little extra taste of your products. Take Izzy's Ice Cream Café in St. Paul, which, in addition to offering more than 100 flavors, regularly gives customers an extra dollop of ice cream for free.
> First/Last Impressions. Provide something special to customers at the initial point of interaction, as well as at the end of the transaction. For instance, as part of the Sound of Your Stay program, Hard Rock Hotel in San Diego upon check-in gives its guests a Gibson guitar (sans speakers) to noodle around with during their stay. For those string-challenged guests there is 24-hour channel piped into their room offering guitar lessons.
> The follow-up. Go the extra mile for customers by showing your appreciation for their business. Jack Mitchell, CEO of clothing-store company Mitchells/Richards/Marshs and author of "Hug Your Customers," hand-writes nearly 1,800 thank-you notes a year to his customers and also records personalized videos.
So, what's your purple goldfish?
Follow Matthew Schwartz on Twitter: @mpsjourno1