As a PR professional, your role is as much about delivering the desired results as it is about building long-term relationships with clients. With so many PR agencies competing for the same businesses, solid results and strong relationships will make the difference between your client leaving midway through the campaign or staying with your agency throughout the years.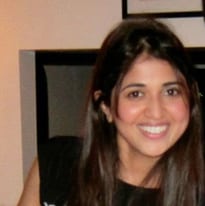 To ensure that you are investing in strengthening your agency's relationships, it is essential that you empower your day-to-day client contact, whether it's the Marketing Manager, the PR Director, or the head of Corporate Communications.
Empowering refers to providing them with the tools and resources they need to succeed in their role so that in turn they can help the agency team achieve the results they've set for the campaign. So, let's take a look at three easy ways to empower clients:
1.    Help Your Client Win Accolades
Making your client look good to his or her boss and colleagues is essential to client relationship success. In order to do this, you have to first and foremost deliver the results that the campaign set out to achieve. Second, polish your presentation skills in a way that allows your client to showcase the collaborative work you have both achieved for their company. For example, if your client has a big meeting coming up with the CMO, take the opportunity to create a really strong and concise presentation that showcases the PR results. At any point during a campaign you should be able to provide your contact with information on the following:
Are we meeting our goals and metric for PR?
How are we fairing against our competitors?
Are our key messages getting through?
2.    Be a Resource for your Client
In the ever-evolving world of Internet technology (Whisper, Klout, Hootsuite, Google Analytics, Reddit and more) PR pros are constantly evaluating the best and most effective social media, analytics and PR tools and websites. So, why not pass along this information to your client on a regular basis in a neat little package that includes tips on how to use the tool, what it costs, and recommendations on how the client may be able to use it? It can be overwhelming to stay on top of the latest tools and services, so your client will appreciate that you have done the initial research to help them stay up-to-date.
If you want to go a step further, you can set up a demonstration or meeting with one of these providers and invite some of your clients. This is a great way for them to learn a new skill and do some networking.
3.    Stay One Step Ahead of Your Client
Finally, when it comes to traditional PR tactics, breaking news often provides a golden opportunity for your client to get some relevant media coverage and a perfect opportunity for you to show off your chops. For example, if your client is a provider of cyber security solutions and there is a major data breach, you should be able to provide your client with immediate next steps on how they can participate in the ongoing dialogue in the media. Take the lead in coming up with an action plan for your client (such as quotes and statistics) to sign off on, so that you can then do your job of securing interviews for your client.
In your day-to-day communications, anticipate your clients' needs – from something as simple as providing the unique monthly visitors for a publication to doing some preliminary research that your client can quote in an interview with a journalist. By incorporating these easy tactics at work, you can create a powerful impact on the way the client perceives you and your agency.
Anu Kher is Senior Account Executive at Affect. Follow @TeamAffect