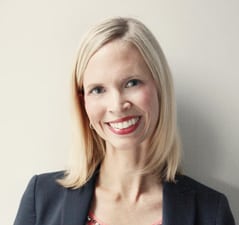 In the public relations business, our relationships are our raison d'être. Our client relationships drive business, and our media relationships drive results. So when asked to describe how to build and retain a client roster, I can't help but think that the answer lies in maintaining strong relationships. If only it were that simple!
Relationships are complicated; we all know that. Many people, decisions and circumstances contribute to the overarching relationship between an agency and a client. But there are a few guiding principles that can contribute to an agency's ability to maintain client relationships over time. Sticking to these values will help you find the clients that are the right fit for your agency's culture and expertise, and keep them with you for the long term.
Get your house in order: It's tough to serve others if you don't have a solid internal foundation, with an appropriate staffing model and process. Look critically at your business and make sure you have the right resources and expertise in place before engaging with a potential client. If there are changes that need to be made in order for your agency to adequately service a piece of business, determine the process and timing for those changes to be implemented.
Make honesty the best policy: Trust is fundamental to any relationship, and trust is fostered through open and honest communication. Agencies make choices about how to present information to clients every day. Starting every engagement from a point of honesty – about capabilities, potential results, pricing, past expertise – will set you up for easier conversations down the road. The same applies to campaign strategy. Don't "yes" a client if you are certain that a suggested direction is not the best approach simply because it was his or her idea.
Treat others as you want to be treated: Just as your mother taught you, common courtesy applies in business. Always try to think about the potential consequences of your actions and how a message may be received. If the situation is serious, pick up the phone, or suggest an in-person meeting. Take action to show that their business is important to you. On the positive side, share in their successes and personal triumphs. Celebrate together in good times and collaborate to reach solutions in challenging times.
Price fairly (for both sides): I've yet to meet a PR person who got in to this business to talk numbers. But our best relationships are those in which we openly address pricing and utilization. If the agency feels they are underpaid or the client feels they are not receiving adequate value, the relationship will suffer. Establish an appropriate fee structure for what the agency requires to succeed, and don't take on the business if the client's budget is not right for your model. Once the campaign is underway, set up regular reporting so both parties are aware of the actual utilization against the budget.
Be your own worst critic: This is where the work comes in. Every client has different expectations, different success metrics, different communication styles, different pain points. But they all have one thing in common; they all expect high quality work, and rightfully so. No one hires an agency to do a mediocre job. We have to expect more from ourselves than our clients expect from us. Always nit-pick, always question, always keep ahead of trends. Even if you think it will go unnoticed by the client.
Keep your promises: In a service business it's easy to try to be everything to everyone; but that sets an agency up to make promises it simply can't keep. Set mutually agreed-upon expectations for how the relationship will unfold, build the campaign strategy in a shared manner, and set goals and objectives with meaningful and realistic metrics. Call when you say you will call. Follow up when you say you will follow up. Don't commit to a project that you can't staff properly. Don't stretch your team too thin. Do set aspirational goals – and build a strategy that will make reaching them a likely outcome.
Make new friends, but keep the old: As clients and agencies evolve over time, some relationships may have a natural ending. But to cultivate more long-term relationships, make sure you don't turn your back on legacy clients in favor of new business. Many client/agency relationships end because the client felt they were not receiving fresh ideas, or the passion was lost. Agency teams love new challenges and new opportunities, but the business stands still if every new client is a replacement one. Always find the "new" in long-term campaigns, and the relationship will remain strong over the years.
Erin Allsman, APR is Vice President, Public Relations and Social Media Director at Brownstein Group, Philadelphia's oldest independent brand communication agency. Brownstein Group's public relations and social media practice serves clients in financial services, retail, automotive, education, professional services, healthcare, technology, real estate, construction, and consumer products, and has been recognized as a PRSA Silver Anvil Award winner. Follow her @ErinAllsman.