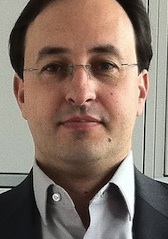 Ulrich Siebert
Among all the operational challenges that management has to confront, communication is the most important in terms of its value added contribution. The information quality of companies has to be sustained in order to reduce uncertainty and build trust and credibility. Value reporting enriched with non-financial factors bridges the divide between investor relations and public relations, and effectively documents enterprise value and the future success of a company.
The complexity of companies, the interactions between market segments, products, regulations, public acceptance and capital markets make it difficult for any one individual to comprehend all aspects. Consequently, enterprise value cannot be determined by solely looking at the profit and loss account, balance sheet or cash flow statement. Moreover, professional market participants do not always react rationally due to emotional reasons and time constraint. In order to fill this information gap, non-financial factors have increasingly been incorporated into the reporting system since the mid-1990s. Despite often being reported on, the importance of these factors are only gradually becoming apparent in the field of communication.
The financial crisis has made it clear once again that information is not distributed efficiently on the capital market. In a ground-breaking work titled Value Reporting in 1999, Peter A. Labhart distinguished between public information and insider information. In his view, stock prices and enterprise value reflect the amount of information made public and change according to the degree of publicly available information. In this view, one can also say that investor relations, with its reporting and mainly past-orientation, systemically transforms internal corporate information into public information. In contrast, the function of public relations is to create a positive image with the use of future-oriented topics, which of course should trigger hopeful thinking in the minds of investors.
Though these two instruments play different roles, they are undoubtedly and closely interconnected. The link between current factual financial information and expected future developments is the crucial point that connects them. Documenting enterprise value and the future success of a company are both communication activities involving IR and PR. Critical success factors are therefore marketable products (product development, marketing, sales), and market and growth communication that creates trust. Whether or not this succeeds will be reflected later in the accounting and reporting of IR.

To put it bluntly, the separation of IR and PR is a deliberate attempt to promote inefficiencies, room for speculation or even to create information advantages for insiders who have the ability to evaluate specific kinds of information. However, this is counterproductive to credible, authentic and trustworthy communication that is required in the fast changing, highly dynamic market. This is why the management of corporate communication, which also includes marketing and sales, is so important for the current and future success of a business. Behind every future cash flow or profit is ultimately an individual customer. The goal is to either acquire or retain them.
In order to effectively communicate and ensure the availability of future cash flows management must define the activities with which product and market communication will be developed. It is no longer sufficient to only inform capital market participants about objectives, strategies and business performance. Rather, the question should be: In what way are relationships with customer being maintained and new customer groups addressed?

Key Value Drivers
With a strictly market oriented communication perspective, the following so-called soft factors become key hard value drivers:
Strength of market position (brand image, strength of marketing, innovation, capability, etc.)
Quality of products and services (long-term nature of products, customer perception of quality, etc.)
Customer satisfaction (loyalty, rate of loss of customers, preferences, etc.)
Corporate culture (CSR, employer branding, employee turnover, etc.)
These non-financial factors determine the quality of management, measured by growth and the implementation of successful strategies. In this view, transparency, public acceptance and credibility are the decisive factors for success.
Simply put: Given its key function, the communication activities of future PR should provide sales support through the building of public confidence and acceptance, while IR communicates business success through the consistent reporting of financial and non-financial aspects to investors.
Companies can build trust, increase investor confidence and ensure growth by:
Adapting a market oriented communication perspective
Incorporating non-financial factors in its reporting of enterprise value
Using an integrated growth-based approach to communication, consisting of IR, PR, marketing and sales

Ensuring high-quality information through value reporting enriched with non-financial factors bridges the divide between investor relations and public relations. Both areas need to pool together their efforts to jointly create a solid basis for growth. This may include, for example, issues and events that form the foundation of contacts for sales, marketing and PR activities, resulting in more leads, sales and cash flow.
Ulrich Siebert is managing director of Intellisource GmbH, a market and growth consulting and communication company based in Frankfurt and Munich, Germany. He can be reached at us@intellisource.de.
p.p1 {margin: 11.2px 0.0px 0.0px 0.0px; font: 11.0px Arial}