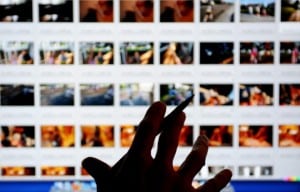 We may be going out on a limb here, but we're guessing that a decent share of PR execs are now discussing how to measure their messaging via Pinterest and Instagram. Visual storytelling is a relatively new marketing discipline, of course, so it helps to walk before you run.
For PR pros grappling with the expanding number of social platforms, half the battle seems to be getting started.
Some communicators tend to (rightfully) question whether their brands have enough visual oomph to make messaging via Pinterest and Instagram worth their while.
This feeling is particularly acute among B2B PR execs, who have been conditioned to thinking that selling widgets doesn't lend itself to visual storytelling, never mind how to measure such efforts.
To accurately measure your visual storytelling strategy, you first need to ask yourself some fundamental questions. Among them, compliments of Natanya Anderson, director of social media and digital marketing at Whole Foods Market, are these.
Pinterest
•  How does your audience respond to pins?
•  How did you support campaign goals?
•  What trends emerge?
•  How do responses differ when you pin compared to when your fans do?
•  How might your paid media change?
•  How is website or campaign site traffic impacted?
•  What about product sales?
Instagram
•  Which images resonate the most?
•  Are you able to create interest in campaign-related images?
• Can you run a contest or provide an offer to understand conversion?
To learn more about visual storytelling attend PR News' Digital PR Summit, which takes place Oct. 16, and PR News' Visual Storytelling Workshop, which takes place Nov. 5. Both events will be held at New York's Grand Hyatt.
 Follow Matthew Schwartz: @mpsjourno1