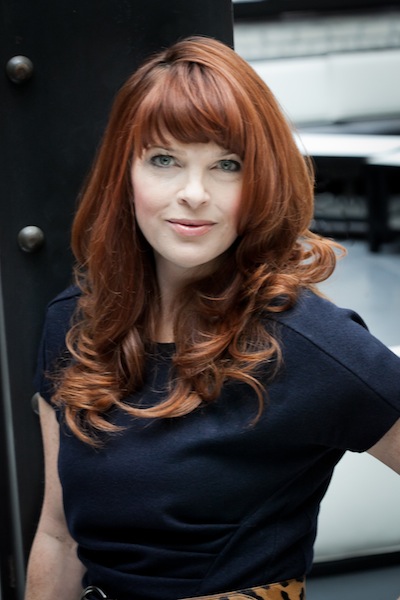 Kathleen Henson
People say you are the company you keep, and I truly believe that. Since leaving the big-agency world behind in 2001 to start my own firm, I've constantly been in the process of recruiting, hiring and retaining some of Chicagoland's brightest PR talent. Finding the right people that match your agency's culture and distinctive vibe is critical in developing account teams that not only love what they do but also are passionate about the clients they work for every day.
We've hired journalists and former producers and alums from the city's biggest PR shops. However, no matter where my colleagues have originated from, I have found that there is a common denominator in the people that appeal to my hiring sensibilities. As firms are seeking new talent, I recommend they strive for the following five qualities that make any new potential colleague a great fit.

Kindness: Although probably not at the top of other agencies' lists, kindness is supreme at Henson Consulting. In a boutique agency setting, where every teammate counts, it's important that each individual represents my firm's brand well. But big agencies should take note, too. Kindness adds integrity across the board—and it can be easily seen from how an employee handles a challenging situation to the way he or she treats others out on the town.

No one can discount or criticize kindness, and it goes a long way toward showing others the value of the Golden Rule. I tell my team all the time, "I'd much rather people say we're too kind, than the opposite." The way my employees treat others reflects on me, and I insist on my team members treating media, clients and interns equally with love and respect. As a side note, you never know where or when your paths might cross again down the road. Many of the people I've helped out early on in my career have gone on to be clients 20 years later. People never forget kindness.

Creativity: Some people say there are no new ideas in PR, but I wholeheartedly disagree. There are always new ways to attack the issue of moving product, launching a new program or telling a client's story. You can learn a lot about a candidate by how they address a potential client scenario and the way they generate ideas. You have to be a bold thinker and brave to share ideas—good or bad. I think we'd all like to say we surround ourselves with some of the brightest and smartest people in the business—but I know I do. I hire people who inspire clients and don't settle for humdrum. Creativity is the vital energy that powers a successful PR firm, and it's a gift that is essential for any agency's bench.

Passion: There's a saying that goes, "it's PR, not ER." While we can joke about the all-too-common fire drills and heart-pounding deadlines that are simply a reality of the job, I believe your blood pressure should rise when your client's business is on the line. I try to only hire employees who care deeply about their work and their accounts, and who go to the ends necessary to complete a job with excellence—and, yes, even if that means over-servicing the client a bit if that keeps them "feeling the love."

You can find out a lot about a person you are interviewing by asking them about what they love to do outside of a work setting. You can just sit back and watch them light up and talk about what makes them tick. I try to encourage people to be passionate about their lives outside of work and see that it truly translates to them being happier during their workday, too.

Hustle: In the PR business, things happen fast—OK, really fast. Today's agencies can't be weighed down by process and bureaucracy when the Today show is calling. Initiative, drive and hustle are essential in making things happen for your clients. "Act like you can" is a motto that I have subscribed to for my entire career, and I always look for employees who take charge and understand the urgency that fuels PR.

Soledad O'Brien of CNN once told me a story about an intern at the network who was complacent and didn't hustle on a very simple, mundane task. What that told her was the intern certainly wasn't the right person to take on the front lines with a big national story. Employees should be wanting to rock your socks off in all aspects of the job.

A client once told me they hired my firm because they believed we'd jump in front of a car for them. I don't know if I'd go that far, but I'd definitely stop traffic.

Smarts: Although a bachelor's degree is required for most PR positions, managers should be looking not just for book smarts but for street smarts as well. Candidates today need to prove to their prospective bosses that they know how to think quickly, make sound decisions, read a room and give intelligent counsel. There's no substitute for a smart cookie. I am often impressed by potential new hires who share with me how they've tackled a tough situation on the job or even at school. The way a person approaches any challenge and the solutions they employ can illustrate if a person will have the know-how to figure it out at your office. Nothing is more frustrating than when you have an employee show up at your door with a problem—and no recommendation on a solution to accompany it.

There are plenty of other worthy qualities that I'm sure might make your list (people who are fun and fearless would definitely be sixth on my list), but these five specific traits have worked well for me as my agency has grown over the past decade. Bottom line is, you need to find people who love what they do and bring that excitement and energy to work every day of the week.
Kathleen Henson is founder and CEO of Henson Consulting, a boutique public relations and communications firm and 2010 and 2011 finalist for PR News' Platinum PR Awards Small Agency of the Year. You can reach her at Kathleen@hensonconsulting.com or follow her on Twitter @KathleenHenson.