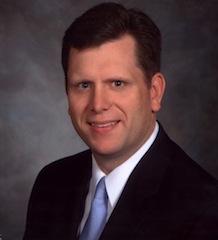 Mark Rushing
Not all that long ago, public meetings and surveys were about the only ways to garner public comment. Both are still used and can be effective in certain situations, but both are limiting in different ways. Surveys don't provide an opportunity for group discussion while public meetings only allow participation from those in attendance.
Interactive online surveys and voting tools, blogs, group chats and a seemingly never-ending supply of social media tools like Facebook, Twitter and LinkedIn now allow us to comment, share ideas and engage in a larger discussion.
There are still roadblocks, of course, like not being able to gain access to a Wi-Fi network while on vacation, but it's never been easier to coordinate a digital public outreach effort that can accomplish so many different things, including:
Harnessing collective thoughts, ideas and opinions

Establishing and prioritizing challenges and solutions

Gauging levels of support for specific ideas or activities

Creating or contributing to an ongoing dialogue or debate

Creating awareness, informing, educating, enhancing credibility

Building consensus
As you plan your next public outreach effort, here are five steps to keep in mind regardless of your end goal, audience or digital channels you decide to use:
1. Imagine a Perfect Ending: Don't just shoot for the minimum requirements used to measure and evaluate your success at the end of the campaign; instead, imagine the perfect scenario of how you would like to see your effort unfold. And don't be afraid to think big. This kind of visualization can be energizing and will allow you to more clearly see what steps may be required to make it happen.
For instance, developing a regional green agenda was the original goal of a campaign with which I was involved at communications agency Thoma Thoma. Nothing was wrong with this, as it was a worthwhile goal. But after imagining the best possible result, the goal evolved into something more powerful—a goal to allow the people of the region to develop their own regional green agenda. The subtle change turned a worthwhile effort into a cause and movement to allow everyone the chance to have a say in the future of his or her region.
2. Go Channel Surfing: While zeroing in on the audiences you need to reach, also consider which digital communication channels will be most effective. Just because more than 900 million people use Facebook doesn't mean it's necessarily a good fit for your campaign. If you're hoping to establish a dialogue with business owners, for example, a better choice might be a discussion group on LinkedIn.
You may need several digital channels or tools to accomplish your goal. Just like there's no such thing as the perfect ingredient combination for a pizza, there's no perfect digital mix for a campaign. Don't assume that because Twitter, YouTube and Google+ are your favorite social media channels that any of the three will work best for public outreach. Don't discount tools you may not be intimately familiar with, such as Google+.
The discovery of an interactive voting tool (see sidebar) that allowed participants to submit ideas, comment and vote on ideas submitted by others turned out to be the key piece of the regional green agenda development campaign. If we'd stuck to the tools we knew, we would have missed a great opportunity.
3. Be Creatively Engaging: The goal of any public outreach campaign is to engage the audience enough to take action in some way. Whether the goal is to attract volunteers, increase donations or make a personal change like giving up cigarettes, your effort must be engaging. The vast array of digital tools and social media channels at your disposal are worthless unless your messages resonate with the audience (and you choose the right tools to reach them).
At Thoma Thoma, creating a YouTube video summarizing the regional green agenda development process made sense. But did it move anyone to action? On the other hand, creating a video that showcases a student-led effort to stop the use of Styrofoam lunch trays at their elementary school can inspire and motivate. The actual "Stopping Styrofoam at Chenal Elementary" video even attracted media attention, engaging a larger audience to do something to help.
4. Make It Easy: What was once impossible is now mainstream, and the once highly futuristic idea of a paperless society seems more plausible every day. But all our digital toys are only as effective as the person using them. Paraphrasing the United Negro College Fund's slogan, all PR practitioners can agree that an engaged audience member is also a terrible thing to waste.
5. Put It All Together: No matter how many digital elements you incorporate into a campaign, consider how they perform individually and how they work as a unit. Consistency and timeliness of messages can be an issue if different members of your team are responsible for different elements. You don't want someone adding an announcement to a Web site without passing on the same information to the person in charge of social media. On the other hand, if you are one of the only people or the only person assigned to coordinate the digital network, focus on multi-purposing your content.
The campaign mentioned earlier, where each region was to develop its own regional green agenda, used six digital components and is an example of what digital and social media combinations can support public outreach and garner public participation. The Web site served as the "digital concierge" of the campaign, an initial interface where participants could learn about the effort and choose from an array of educational and interactive resources, including a blog, Facebook, Twitter, a series of YouTube videos and a voting tool. These all worked together to allow people to submit their own ideas, challenges and solutions as well as to vote on and discuss the merits of ideas submitted by neighbors from across the region. PRN
[This article was adapted from the PR News Digital PR Guidebook, Vol. 4. To order this guidebook and others, go visit PR News' online store. For more on achieving optimal social/digital PR mix, attend PR News' two-day Social Media Summit/Taste of Tech event June 21-22 in New York City.]
CONTACT:
This article was written by Mark Rushing, formerly the PR lead at communications agency Thoma Thoma, and currently the director of strategic communications at the University of Arkansas. He can be reached at markr@uark.edu.