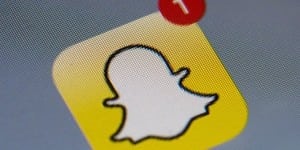 Snapchat has carved out a unique space in visual storytelling, with users now sending over 400 millions self-destructing "snaps" per day. One of the app's most appealing features is the ability to target specific recipients.
Facebook is well aware of Snapchat's success, and CEO Mark Zuckerberg has done everything from attempting to clone the app through an ill-fated product called "Poke" to offering to buy Snapchat for a reported $3 billion.
As TechCrunch reports, in his first earnings call since that offer was rejected, Zuckerberg spoke on Jan. 29 about Facebook's plans for its own platforms in which users can specify who is receiving their content. Facebook plans to help users do this through three discrete apps—Instagram, Messenger and Groups.
Through Instagram's "Instagram Direct" feature, users can send pictures to hand-picked contacts.
Messenger, which was a part of Facebook's central app until November 2013, has grown by 70% in the past three months. It offers users the ability to interact with specific contacts instead of broadcasting information across the entire platform.
And Groups, which now has 500 million users, extends the same specific-audience functionality as Messenger to groups of multiple contacts. Groups was also spun out of Facebook's central app last year.
Snapchat has found a way to incorporate branded content, specifically through "Snapchat Stories," but Facebook's solutions leave less room for professional communicators to break in, as they are geared toward user-to-user connections. Still, Facebook's willingness to break apart its platform into multiple apps is indicative that Zuckerberg is not afraid to take a lesson from his competitors.
Hear more about Facebook's strategy at PR News' Digital PR Summit on Feb. 5 at the Westin San Francisco.
Follow Brian Greene: @bwilliamgreene