SPEAKERS
---
Chris Abraham
Senior Vice President, Social Media
Social Ally
@chrisabraham
Chris Abraham is a social media and technology strategist who has been active in the digital PR and social media space for a decade.  Chris was recently named a top ten social media influencer and his blog is on the list of the 20 PR blogs you should read in 2012.  He is known for his innovative blogger relations campaigns and his social intelligence and reputation skills.
---

Matthew Broder
Vice President, External Communications, Pitney Bowes Inc.
@ctwordsmith
Matt Broder is the vice president of external communications at Stamford, Conn.-based Pitney Bowes Inc., where he has worked since 2004. Pitney Bowes provides customer communications technology and services to 2 million business customers worldwide. Matt and his 10-member team are charged with generating positive media coverage in both trade and national press, engaging technology analyst firms to influence their reviews of the company's products and services and creating and sustaining the corporate social responsibility programs that enhance the company's reputation. Matt has worked for B2B technology companies since 1991 when he joined Carrier Corp., a subsidiary of United Technologies (UTC). He subsequently worked at the corporate office, and at UTC's Otis Elevator and Sikorsky Aircraft divisions. Before joining UTC, Matt spent four years as a senior-level appointee in Connecticut state government. He is a graduate of Yale University and the Yale School of Management, where he now teaches workshops in business communications.
---
Krista Canfield
Senior Manager, Corporate Communications, LinkedIn
@KristaCanfield
In her current role at LinkedIn, Krista Canfield supports strategic and day-to-day management for internal and external communications (with a primary focus on the U.S., Brazilian and Canadian markets). As LinkedIn's senior manager, corporate communications (consumer PR), Krista chats daily with journalists and professionals about how they can get ahead in their careers by networking globally online. She advises professionals about how they can land jobs at the hottest companies, get that next promotion, find experts, achieve career goals, revamp their resume, meet new clients, build their businesses, manage their brand online and receive career advice from LinkedIn members across the globe. She's helped twenty-something job seekers who are looking to get that first real job as well as moms who are looking for creative ways to reenter the workforce after having kids. Krista has helped small business owners take their companies to the next level and also talks to businesses executives about how they can maintain deep relationships with their customers by networking online.
Krista is also responsible for creating and managing the LinkedIn for Journalists program, which helps journalists understand how they can leverage LinkedIn as a reporting tool. 
---

Sally Falkow
Social Media Strategist, Meritus Media
@sallyfalkow
Sally Falkow is the author of The Future of PR: How PR Can Seize the Social Media Challenge. She was named PR Trainer of the Year for 2009 by PR News for her Social Media Strategy Bootcamp classes. In 2008 and 2009 Sally trained more than 300 agency and corporate PR people on how to plan and implement an effective social media program.
A veteran of the PR industry, Sally has translated her extensive experience in marketing, PR and communication to the Internet. Her main interest is in the shift in media consumption and how the Internet and technology is affecting the practice of PR. She was one of the first PR practitioners to use SEO for press releases and other news content.
She is certified as an Accredited Public Relations Practitioner by the Public Relations Society of America and is a Senior Fellow and Advisory Board Member of the Society for New Communication Research.
---
Dan Gould
Digital PR Manager
Sourcefire
Dan Gould is manager of digital public relations at Sourcefire, a leader in intelligent cybersecurity solutions. In his role, he heads up implementation of social campaigns to grow and nurture the company's presence in connecting with stakeholders via social channels.
Prior to Sourcefire, Dan honed his PR expertise in a decade of work at leading public relations agencies, including SHIFT Communications and Weber Shandwick. While there, Dan developed and put into place public relations campaigns for companies from start-ups at launch to publicly traded corporations. With the emergence of social media, Dan then helped clients adapt PR strategies and content to connect with audiences on socially.
---

Stacy Green
VP, Marketing & Communications, Mashable
@stacygreen
Stacy Green oversees marketing, strategic communications, internal communications and events for Mashable. Stacy joined Mashable in December 2010 as the company's first communications director. Before joining Mashable, she held several positions in digital and social media marketing and corporate communications at The New York Times. She was responsible for digital communications and public relations for NYTimes.com, and served as a spokeswoman for the Web site.
She is on the board of directors for New York Women in Communications, where she serves as the vice president for digital media and integrated marketing. She is a graduate of Towson University, where she received her bachelor of arts in mass communications.
---

Beth Haiken
Senior Vice President, Ogilvy Public Relations
@BethHaiken
Beth Haiken is a senior vice president at Ogilvy Public Relations Worldwide, providing strategic counsel to clients on public relations, crisis communications and internal communications.
Before joining Ogilvy, Beth led global public relations for The PMI Group Inc., a San Francisco Bay Area financial services company. Her achievements included managing a CEO transition, establishing a global PR program and creating and launching a global brand and Web site, positioning the company as a thought leader in risk management and developing and implementing a strategic internal and external communications program to deal with the mortgage meltdown.
Prior to that, she worked for Providian Financial in San Francisco, helping the credit card company manage a reputational crisis, financial crisis and successful turnaround effort. Her work at Providian earned the company the Rochester Institute of Technology/USA Today Quality Cup for Customer Service and Beth a Gold Sabre for Employee Communications.
Prior to reentering the communications field, Beth was a professor of history at the University of British Columbia and University of Tennessee. She earned a PhD in U.S. History from the University of California at Berkeley, and is the author of the book Venus Envy: A History of Cosmetic Surgery. She has served as an expert commentator in documentaries for The History Channel and the BBC.
---

Krisleigh Hoermann
Community Manager, American Heart Association
@KrisleighH
@American_Heart

As the community manager for the American Heart Association, Krisleigh Hoermann is responsible for connecting the brand with online audiences, creating communities and building the nonprofit online. Krisleigh focuses on emerging digital communications strategy for the organization.
Prior to joining the AHA, Krisleigh provided public relations and social media strategy to a variety of industries, including nonprofit, healthcare, event, retail, energy and finance. 
---
Jennifer Houston
President, WE Studio D, Waggener Edstrom
@JHouston89
Jennifer Houston serves as president of Waggener Edstrom Worldwide's global WE Studio D team. She has more than 17 years of experience in building and implementing online and offline communications strategies for companies of all sizes, including well-established global corporations and start-up ventures
Jennifer built and leads the WE Studio D practice, which focuses on digital storytelling, social media strategy, measurement and research, and experience design, a role that requires her to evolve the agency's understanding and definitions of influence and engagement. Her areas of expertise include perception-shifting campaigns, digital influence, storytelling and narrative generation, competitive strategy development, business strategy and development, crisis communications and influencer relations. Jennifer oversees the agency's product development and R&D organizations. In earlier years at WE, Jennifer served as vice president in product development, business development and numerous client-focused roles.
---

Ashley Howland
Social Media Manager, Baylor Health Care System
@AHowland
Ashley Howland is the social media manager for Baylor Health Care System, a network of 300 health care access points including acute care hospitals, surgery centers and clinics in Dallas. She has been a member of the marketing/public relations department for seven years with a strong background in media relations. In 2009, she built a robust social media program from the ground up and now oversees the strategy and content for Baylor's primary social media networks. Additionally, she serves as the organization's online spokesperson and as the editor of Baylor's "Sammons Says" blog covering cancer prevention, treatment and research.
---

Amil Husain
Vice President
Weber Shandwick
Amil is a digital strategist who has spent his career conceiving and implementing high impact campaigns for nonprofits, corporations and government agencies. He has extensive experience with social media outreach, mobile campaigning and a deep background in new media development.
Amil develops digital strategy and new media development for clients such as Verisign, the Kellogg Foundation, USAID, Weight Watchers and USPS. As the digital lead for Verisign, Amil oversaw the development of a new social media strategy including Facebook and Twitter campaigns and the development of interactive products such as Infographics.
Prior to joining the firm, Amil worked at the United Nations on a global advocacy campaign around the Millennium Development Goals. At the United Nations, Amil led a digital team that helped create the largest single global advocacy program to date: Stand Up Against Poverty.
Amil holds a MBA from the Smith School of Business at the University of Maryland and a Bachelor of Arts degree from UCLA.
---

Bill Johnston
Director of Global Online Community, Dell
@BillJohnston
Bill Johnston is the director of global online community for Dell, where he oversees community strategy and programs for the company, including IdeaStorm.com. Prior to joining Dell, Bill was chief community officer with Forum One Networks, where he directed social media events, the social media industry's first open research series and led the company's commercial consulting practice. Bill has also held senior positions with Autodesk, and helped launch TechRepublic.com in the late '90s. Bill founded the Online Community Roundtable networking group in 1995.
---

Dave Kerpen
CEO, Likeable Media
@DaveKerpen
Dave Kerpen is the co-founder and CEO of Likeable Media, an award-winning social media and word-of-mouth marketing firm. Dave is the author of the New York Times Best-Seller Likeable Social Media: How to Delight Your Customers, Create an Irresistible Brand, and Be Generally Amazing on Facebook (and Other Social Networks). Dave and his wife and COO Carrie have transformed theKBuzz (founded in 2006) into Likeable, one of Facebook's Top 65 Preferred Developer Consultants as well as the only three-time WOMMY Award winner for excellence from the Word of Mouth Marketing Association (WOMMA). Likeable Media has also been listed at #118 on INC 500's list of Fastest Growing U.S. Companies. Dave has been featured on CNBC's On the Money, ABC World News Tonight, the CBS Early Show, The New York Times and countless blogs.
Dave has spoken at dozens of social media-related conferences and webinars for organizations such as WOMMA and the American Marketing Association.
---

Christopher Lagan
Chief of Social Media, U.S. Coast Guard
@ChrisLagan
Christopher Lagan is the chief of social media for U.S. Coast Guard public affairs. In addition to overseeing the service's first enterprise-wide social media program, he provides editorial oversight to the Coast Guard's national suite of social media tools, including Military.com's 2011 Best U.S. Coast Guard blog, Coast Guard Compass. Christopher serves as the Coast Guard public affairs representative to the Department of Homeland Security's Enterprise Web Council, where he chairs the council's Standing Committee on Enterprise Content Strategy.
Prior to taking on his current role, Christopher served as a strategic and political communications consultant to clients including CNN, Morgan Freeman and the Jane Goodall Institute. This was a natural progression after serving as the press secretary and acting communications director for DATA (debt AIDS trade Africa), an awareness and advocacy group co-founded by U2's Bono.
Christopher has more than 16 years of experience in the worlds of media and communications, including more than five years as a news, entertainment and sport producer for Reuters Television News and a political appointment as a speechwriter during President George W. Bush's first term in office.
---

Dallas Lawrence
Chief Global Digital Strategist, Burson-Marsteller
@dallaslawrence
Dallas Lawrence is the chief global digital strategist for Burson-Marsteller, where he counsels companies and organizations on effective reputation management solutions for navigating the intersection of online activity and offline impact critical in today's digital marketplace. Burson-Marsteller's global digital capability includes more than 100 social and digital media strategists throughout the United States, Latin America, Asia, Europe, India and Africa.
Before joining Burson-Marsteller, Dallas chaired the social and digital media practice for Washington, D.C.-based crisis communications firm Levick Strategic Communications. He led strategic communications efforts for several of the firm's highest profile clients in the defense, energy, pharmaceutical, consumer products and global financial industries. Previously, Dallas served as the first vice president for new media for the National Association of Manufacturers (NAM).
---
Monte Lutz


Senior Vice President of Digital, Edelman
@montelutz
 
Monte Lutz is a senior vice president of digital for Edelman. He leads Edelman's digital teams in Los Angeles and Seattle in support of a variety of corporate, consumer and technology clients, including Microsoft, Volkswagen, Nestlé and Qualcomm. He also is an adjunct professor at Johns Hopkins University. Monte has been developing marketing, PR and influencer campaigns for 14 years for wide range of organizations, including McDonald's, Disney, Red Cross and NASA. He launched his first blog—Voter's Block—in 1998.
Monte started his career in traditional media, working at CBS News and C-SPAN. As VP of The Public Forum Institute, he produced congressional forums on health, education and technology issues. He previously served as a speechwriter for the U.S. Secretary of Labor and the publisher of Fortune magazine. Monte helped to produce an award-winning Super Bowl ad for Monster.com, which was ranked by USA Today as one of the Top 10 TV ads of all time.
Monte has bachelor's degrees in government and religious studies from Claremont McKenna College and an MBA from the University of Florida. His work on social media and politics has been profiled in Fast Company and at the National Press Club.
---
Ann Andrews Morris
Vice President for Communications and Outreach, World Food Program USA
@AndMoreComm
Ann Andrews Morris is vice president for communications and outreach at World Food Program USA, a nonprofit organization that builds support in the United States to end global hunger. An award-winning communications professional, she has more than 20 years of global experience in news media, corporate and nonprofit communications.
Most recently, she established AndMore Communications, a boutique Washington, D.C.-based firm specializing in nonprofit strategic communications. She has written articles on subjects including crisis communications and the history of public relations and has given numerous presentations in the U.S. and abroad on subjects ranging from social media to message development to crisis preparedness and response. Ann has served on the board of the National Capital Chapter of the Public Relations Society of America and has worked at ABC News, U.S. News and World Report, Share Our Strength, The American Red Cross, Ogilvy Public Relations, Global Rights and United Way of America.
---
Joshua Nafman
Digital Engagement Manager, PepsiCo
@jnafman
Based in New York, Joshua Nafman is a digital engagement manager at PepsiCo, where he drives the digital marketing agenda for the Pepsi Lipton partnership, North American Coffee Partnership with Starbucks and the Pepsi, Diet Pepsi and Pepsi Max brands.
Prior to joining PepsiCo, Joshua developed and executed award-winning digital campaigns and branding initiatives for Apple, Mountain Dew, Sierra Mist, Tropicana, Hanes, GNC, ESPN, Nestle and Subaru. On any given day, you will find Joshua obsessively checking his list of bookmarked sites for updates, geeking out with the latest tech or walking his dog, Teddy.
---

Jim Newcomb
Director, Brand Management & Advertising, Boeing
As director of brand management & advertising, Jim Newcomb oversees The Boeing Stores, international advertising, naming, sponsorships, negotiations with ad agencies and brand strategy. He co-leads the company's social media team and is leading a new effort in the digital space to be released in 2012.
In his previous brand management position, Jim managed the enterprise-wide corporate identity program and corporate-level sponsorships. His responsibility was to ensure that all Boeing touch points consistently support the Boeing brand strategy.
He worked in the company's community & education relations department for three years before moving into communications, in the brand management & advertising group.
Jim holds an MBA from The J.L. Kellogg School of Management at Northwestern University and an M.Ed from Loyola University.
---

Ted Nguyen
Manager of Public Communications & Media Relations,
Orange County Transportation Authority
@TedNguyen
Ted Nguyen is an award-winning public relations and communications professional with 20 years of experience developing and executing cost-effective programs.
He won the national Silver Anvil award from the Public Relations Society of America in 2008 for best issues management program during a 10-day strike of bus drivers. The previous year, he and his team won the national award of excellence from PRSA for a comprehensive community relations program for construction outreach for one of the state's largest and fastest freeway widening projects.
In 2006, Ted was honored as the PR Professional of the Year (nonprofit/association) by PR News at the National Press Club in Washington, D.C.
---

Clinton Schaff
VP, Digital & Interactive Media Group, GolinHarris
@clintschaff
Clinton Schaff is VP, digital & interactive media group, at GolinHarris, where he leads the firm's digital and interactive media work in the Western Region. He is also adjunct faculty for the Annenberg Program on Online Communities at the University of Southern California.
Clinton formerly held the position of director of new media at Roll International in Los Angeles, where he founded and led the interactive communications practice, working on a variety of the company's marquee brands including FIJI Water, Teleflora and POM Wonderful. Over the course of his career, Clinton has managed communications efforts and campaigns for companies including Dole, Cisco, Dr Pepper, Ford, Microsoft, Fox Home Entertainment, THQ, Trojan, Yahoo!, MTV, Unilever, Warner Bros. and the New York Yankees.
---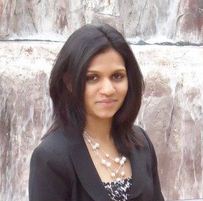 Priya Shah
Social Media Manager, SquareTrade Inc.
@shahpriya
Priya Shah is the social media manager for SquareTrade Inc., an independent warranty provider. Priya tames the Internet for SquareTrade, and manages its reputation, customer engagement and loyalty programs online.
Since Priya joined SquareTrade, the company has been selected as a finalist in the Customer Service category for the Shorty Awards, one of PC Magazine's Top 100 Web Sites of 2010 and the Golden Bridge Award Winner for Customer service. Under her leadership, SquareTrade's online presence has grown exponentially, with over 100,000 fans on Facebook, establishing it as an influencer for use of social media in the warranty industry.
Priya's strengths lie in guiding fast-growing companies to initiate and sustain quality engagement using social channels. Prior to joining SquareTrade, Priya worked for start-ups in New York and India. She holds a master's in public relations and corporate communications from NYU.
---