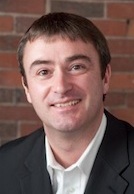 Martin Jones
With no shortage of self-publishing platforms available today, it's tempting to go overboard with blogging, microblogging, podcasts, videos and then some. While there's a reasonable SEO argument for populating the online world with content, it's not necessary to become a content farm to cultivate visibility. Rather, consumers—and search engines, for that matter—look more favorably upon a few pieces of quality content that provide real insight, than on flimsy content that ultimately provides no value.
So given the sheer volume of information online, how do you produce content that stands out and actually generates visitors, sparks conversations and is shared with others? Become more strategic and deliberate in your approach. Rather than tweeting 20 times a day, select a few influential people to start a conversation with. This will snowball into greater visibility far more quickly than reckless tweets, which will inevitably get tuned out.
This is even truer for bylines and other contributed articles. As churning out content has become an endurance sport, valuable information has become a rarer—and more prized—commodity. For instance, if your competitors have chimed in about the cloud being the next exciting evolution of network infrastructure, take a step back before cranking out a piece that ends up sounding like an anemic echo. Perhaps, you can say, there's a lot of pressure on organizations to migrate to the cloud, but there's a strong case for taking a step back and having a critical perspective.
But, you might be asking, should you take this measured approach even if cloud migration equals more business for your clients? Yes. Your potential customers are probably sick of being told to drop everything and run to the cloud at every turn. This is your chance to be the refreshing voice of reason that hears their perspective and wants to work with them, rather than berate or beg them to do what you want.
Of course, there's a place for passionate, persuasive writing, just as there are times when 20 tweets per day is warranted. But the secret is to know when by taking a deliberate and considered approach to content. Stop, think and ask—how is this adding value?
Martin Jones is a managing partner and co-founder of March Communications. He can be reached at Martin@marchpr.com.