See What Readers Are Saying About PR News! 
Subscribe Today and Get $150 OFF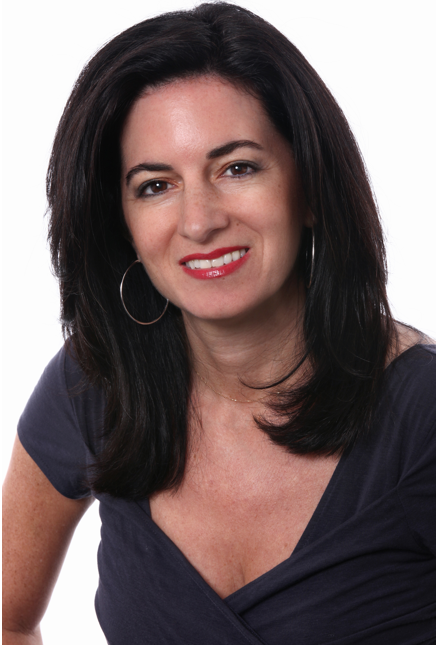 "PR News is an invaluable asset to communications professionals because it provides in-depth information and analysis.  Its articles are commonly the center of discussion among our staff. We appreciate PR News' wide range of coverage, attention to detail and cutting edge reporting and feel that it does a great service in improving the public relations profession." --Christine Barney, CEO, RBB Public Relations
"All members of our staff – from agency executive and management teams to our newest professionals – recognize PR News as a go-to resource for comprehensive news and fresh, critical perspectives on the job we do every day. PR News is an outlet that truly covers all the bases."-- Janet Tyler, Co-CEO, Airfoil Public Relations
"PR News is one of the few industry publications I consider mandatory reading because it is always full of timely, rich information and critical thinking.  I appreciate that PR News contributors are usually senior leaders in the field who boil complex information down into usable how-to's.  I also think PR News puts on the best conferences in the industry, bar none!" -- Angela Jeffrey, APR, Founder, Angela Jeffrey & Associates 
"PR News is filled with the most relevant public relations information available in today's rapidly-changing news environment.  Since I am on the road weekly, I bring copies of PR News with me wherever I go.  The detailed stories, communication strategies, case studies and commentaries give me a competitive edge as I travel the world. I rely on PR News and so do my staff.  It is an exceptional tool and resource for PR professionals." -- Bill Imada, CEO, IW Group, Inc.
"PR News is one of the most reliable and valuable sources of insights on current best practices in the PR profession.  Whether it is summaries of current research, case studies or interviews with practitioners sharing intelligence on what works, and doesn't, in today's complex communications environment, PR News consistently delivers."  -- Janice Maiman, CAE, Sr. VP, Communications & Media Channels, AICPA
"I just renewed my subscription to PR News and received my first issue. Immediately, there were two stories that jumped out as completely relevant and applicable to projects we are working on right now. The entire team benefits from the engaging and helpful content. Keep up the great work! Thanks for the link to the Subscriber Resource Center as well. I'll be sure to save that one to favorites right away." --Kelly Caraher, Manager, Public Relations, CDW
"INK loves PR News. We've been loyal subscribers for quite some time and have always found the publication helpful in terms of keeping us abreast of the latest in the industry, but we have to commend you on your conferences and social media presence these days as well. Content via both of those channels is top notch, on target, timely and helpful. We're also big fans of the awards programs you guys put on and submit every chance we get." --Starr Million Baker, Owner and President, INK Public Relations 
"I love PR News!  I look forward to receiving all updates and material from PR News on this ever-changing space we operate in.  I especially love the case studies.  Seeing how others maneuver through a myriad of challenges keeps me sane.  Knowing that I'm not in this alone is half the battle.  The strategic ideas, guidance and insights on effective communications have proven invaluable.  Thank you PR News! --Debbi Jarvis, Group VP, Corporate Citizenship and Social Responsibility, Pepco Holdings, Inc.
"Today I work in healthcare PR, but tomorrow I may work in hospitality or luxury goods.  If I develop PR tunnel vision, I limit my possibilities and my employability.  PR News focuses on all aspects of public relations, so I remain current and educated with PR skills that are transferable to wherever my career takes me." --Zipporah Dvash, Assistant Vice President of Public Affairs & Development, SUNY Downstate Medical Center
"PR News is a valuable publication that helps keep our agency up-to-date on industry news and trends. I especially look forward to the in-depth how-to features that provide insights on best practices. It's always interesting to learn about PR successes and new perspectives." --Louise Pollock, President, Pollock Communications
"I thoroughly enjoy reading PR News. I save issues in a binder and refer to them occasionally. As a matter of fact, I just made a copy of the Baylor Health Care System's online newsroom story for our new webmaster. I asked him to help me create our own robust online newsroom! I've also made copies of articles for our summer interns. Keep up the great work!" 
-- Kim Kubiak, Senior Public Relations Coordinator, Centegra Health System
Subscribe Now and Save $150 on PR News
Money Back Guarantee: 
If you are ever dissatisfied with your subscription, you may cancel at any time and 
receive a refund for all unmailed issues.
Questions?
Contact Kate Schaeffer at kschaeffer@accessintel.com. To order a subscription by phone,  contact Client Services at 888-707-5814.