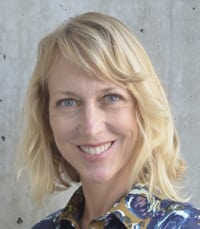 Brands need to be aware of just what they're getting themselves into when seeking a content partnership with a media group. Stephanie Losee, managing editor for global communications at Dell and speaker at PR News's Digital PR Summit in San Francisco on Feb. 5, offers a few questions for brands to ask when approaching a potential media content partner.
Question 1: Who is conceiving, writing and editing the content?
This is really three questions, but they are vitally important. I've seen content providers run the gamut, from using advertising copywriters to craft articles instead of journalists to hiring college students with no experience to using personal finance writers to draft technology stories. Brand journalism is highly scrutinized, and its value proposition must be strong: great content written by seasoned journalists who are experts in their topics. And who are well paid for their work. Information may want to be free, but writers want to pay rent.
Question 2: What are your writer guidelines?
I often invite leading journalists—even Pulitzer Prize-winners—to contribute to Dell's pages, both owned media (Dell Tech Page One) and paid (currently The New York Times and Techonomy; formerly Forbes). It's understandable if these writers will be restricted to one platform or the other for the duration of the engagement. If there is a grace period before they can submit pitches to the main publication again, it costs leading writers too much to guest on my page, and this will change the composition of contributors materially.
Question 3: Will we cross-pollinate our content, and how will we maximize the benefit from SEO?
Republishing articles outright from a brand's site to a publisher's results in an SEO ding to the site with less traffic. Avoid. The solution is to write new introductions to already-published works, to curate content or to stick to original pieces.
Question 4:  How will you drive traffic to our posts?
Whether it's a publication or a content agency, the content partner must have an amplification strategy in place. One thing I value most from our content agency Group SJR, for example, is its success at site-to-site pitching. When the stories they craft for us are republished by sites like VentureBeat and PC Magazine, with deep links to the original, it's pure gold.
Question 5: What's next?
Content partnerships need legs. Will my page live on past the active phase of the engagement? Will our posts be discoverable in your archives? If you allow comments, will they live on, too?
Join Stephanie for an in-depth discussion on the communicator's role in content creation at the PR News' Digital PR Summit on Feb. 5 in San Francisco.
Follow Stephanie Losee: @slosee
Follow Richard Brownell: @RickBrownell