When posting content on social media, it's important to remember that each platform has its own set of rules, limitations, audiences and expectations. One thing all these platforms do have in common is that their audiences are always engaged by dynamic content. Whether it's Facebook, Twitter, Snapchat, Instagram or any other network, content that is entertaining, informative and conversational will draw attention to your brand.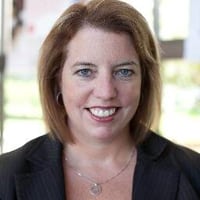 Jennifer Mesenbrink, senior manager of digital and social content strategy at Motorola Solutions and featured speaker at PR News' Writing Boot Camp, taking place on Nov. 19 in Chicago, shares some tips on how to create content that is shareable and likeable on social media.
1. Don't make it all about you. Avoid writing posts solely from the company's viewpoint. A warning should go off in your head anytime you start writing, "We are excited to announce…" Stop right there and shift the viewpoint. Don't write about what "we" think. Write with your customer's needs in mind— and use the word "you" to speak with them.
2. Think visually. On every major social media platform, we see more engagement, likes and views when a photo, infographic or video is included in a post. Twitter has changed its algorithms so that images posted within the platform or videos posted via Vine will display in the feed. These regularly draw more engagement for us than any plain-text post.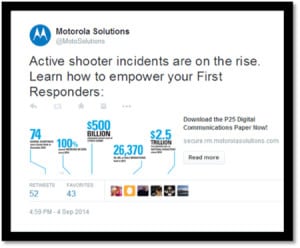 3. Write it so your mom can understand it. Sometimes, posts or blogs in first draft version that are drowning in jargon are so focused on earnestly delivering business news that they're almost painful to read. When editing these, ask the writer: "How would you explain this blog to your mother?" After they double over with laughter, they will realize they can tell their stories more clearly and simply—and in a human voice that mom, and their customers, can understand.
 4. Be helpful. One of Motorola Solutions' most popular blogs of all time—with more than half a million views so far—hit close to home for social media users and businesses by addressing common concerns about protecting information online and on social media. Called "Secure Your Organization by Securing Yourself on Social Networks", it tapped into an issue that people were having, gave them tips on how to safeguard themselves, and how the company could help them get additional help if needed. Helpful blogs win.
To learn more about writing better content for social media and writing better PR content in general, join PR News for the Writing Boot Camp, taking place on Nov. 19 at the Hyatt Regency in Chicago. 
Follow Jennifer Mesenbrink: @EditorThink
Follow Richard Brownell: @RickBrownell