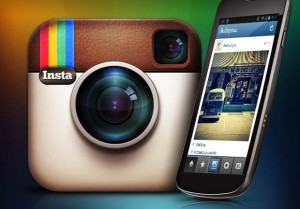 If a picture is a worth a thousand words, then your Instagram account can be worth a good deal more in terms of growing your audience and giving your products and/or services some sales lift.
The photo-sharing platform—which has 300 million monthly users who share an average of 70 million photos per day—is all the rage among brands of every stripe. After all, people love to look at pretty pictures. But what's going to separate your brand's Instagram account from that of your competitors?
Perhaps PR managers can learn a thing or two from the most popular brands on Instagram. According to the TOTEMS List, the top 5 five brands on Instagram are: Nike, Adidas, Starbucks, Topshop and GoPro.
Here are three major commonalities among the top Instagram accounts:
> Present a lifestyle. With Instagram, you're not just displaying a photographic version of what comes off the assembly line. You're presenting how your brand makes for a particular lifestyle. Adidas, for example, shows how its footwear is used both on and off the basketball court while Starbucks displays how its various coffees can be part of the fun when the family is creating knickknacks or is gathered around for the holidays.
> Focus on aspiration. Play some of your Instagram pictures to individual aspiration—and how your products can help people achieve their goals. Take Nike, whose Instagram shows people jogging in the dead of winter, practicing hoops (also in the winter) or exercising against a beautiful backdrop. The pictures connote action, adventure and accomplishment.
> Include video, selectively. All of the top Instagram accounts are sure to include some video snippets. It's a way to make the page less static and play to the insatiable appetite among consumers for online videos. Video snippets can highlight your brand attributes (in real motion), lend a little more zip to the display and, perhaps most important, keep consumers engaged with the page.
What would you add to the list?
Follow Matthew Schwartz on Twitter: @mpsjourno1