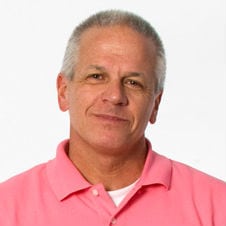 Making people laugh is a surefire way to make your content memorable. However, inserting humor into your branding efforts is serious business.
We spoke with Steve Cody, managing partner and co-founder of Peppercomm (who moonlights as a stand-up comedian), for a few tips on taking a humorous approach to building your brand.
1. It can't come out of the blue. There has to be some basis for the humor in branding. An organization has to already have a very good customer service or customer satisfaction track record. If the company doesn't have a track record of going for the funny bone and making consumers happy, infusing humor into branding is like putting a square peg in a round hole.
2. Make sure to use humor as a differentiator.  Following the lead of insurance company Geico, every insurer is now using humor in branding and marketing. But those efforts seem watered down. If you are using humor in branding, keep updating it, as Geico does. If your competitors are using humor, be sure to update, refresh and try not to copy.
3. External branding should align with internal culture. Don't go out and tell the world that you're warm, fuzzy and self-deprecating when the people working for you see you as autocratic, top-down and inside out. That will result in a lot of churn. People will say to your employees "You work for a great company" and your employees will retort, "No, it's terribly dull."
Follow Lucia Davis: @LKCDavis.