Winner: Toys R US - Fighting Childhood Cancer, One Cup at a Time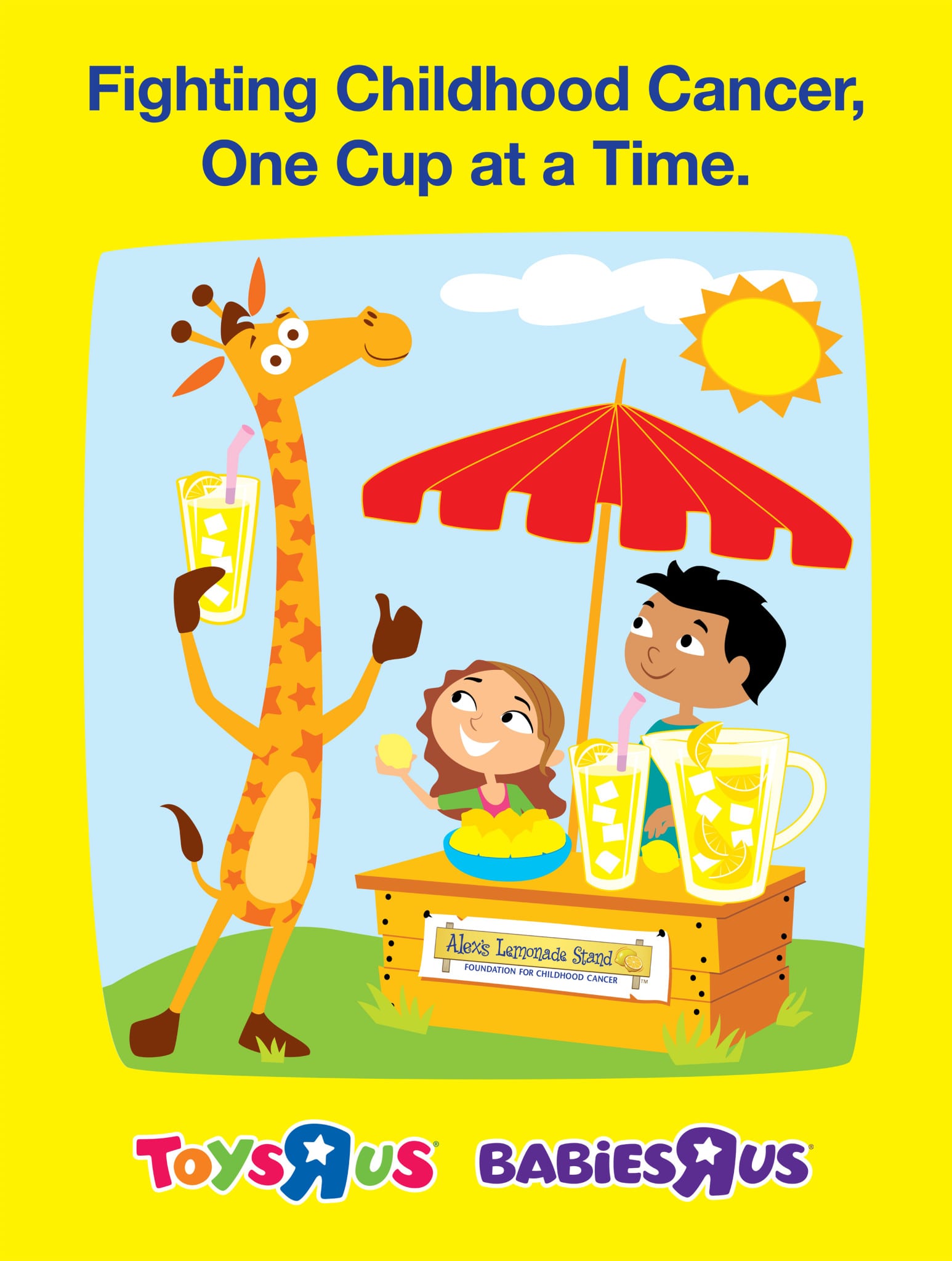 In 2012, Toys "R" Us and Toys "R" Us Children's Fund partnered for the second consecutive year with Alex's Lemonade Stand Foundation (ALSF), a nonprofit organization dedicated to finding better treatments and, ultimately, a cure for childhood cancer—the leading cause of death by disease in children under the age of 15 living in the U.S.
The effort was inspired by Alexandra "Alex" Scott, who for several years hosted a front-yard lemonade stand to raise money to help kids like her suffering from cancer; before she died in 2004 at the age of 8 Alex raised $1 million through lemonade stands hosted in her name across the country. Toys "R" Us wanted to build on the campaign to connect with the larger community. One hook? Profiling ALSF kid "Heroes," who could tell the story of Alex's legacy.
In May Toys "R" Us introduced an eight-week fundraising campaign to benefit ALSF. To kick off the campaign, the company launched a dedicated microsite at Toysrus.com/AlexsLemonade, where visitors were able to read stories of ALSF "Heroes," and learn how to host their own lemonade stand.
The site also featured video messages showing examples of kids helping kids, while users also were encouraged to share virtual cups of lemonade with their friends. The 2012 fundraising efforts exceeded the 2011 effort, raising nearly $1.9 million. In addition to a piece on Fox & Friends announcing the 2012 fundraising campaign, which was watched by nearly 1 million viewers,the PR effort generated hundreds of additional broadcast, print and online media hits. What's more, a Twibbon application sparked more than 6,000 impressions across Twitter and Facebook. —Matthew Schwartz
Honorable Mentions:
ARAMARK Corp - ARAMARK Building Community
Baxter International Inc. - Educating Tomorrow's Innovators Today: Baxter's Science@Work Program
Craftsman - Craftsman House United
Delta Dental - Delta Dental/ADCF "America's Missions of Mercy"
eVgo - Evs for Trees
GolinHarris & Waters Corporation - Building a Global Network to Improve Public Health
InterContinental Milwaukee - The Pink Room
Pacific Gas and Electric Company - PG&E Summer Jobs Program
WWE - Be a Star