Jeff Tammes, VP of Strategic Marketing, Cornerstone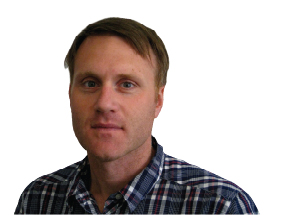 When it comes to branding marketing campaigns, Jeff Tammes has not only infused it with a different spin but has radically shifted the paradigm altogether. Through his work for clients such as Converse, Xbox and Reebok, Tammes has redefined the dynamic between music lifestyle/culture and branding in such a unique way that he has become a pioneer in this area.
Rhapsody in Branding
For Converse, which wanted to celebrate its centennial as one of the world's most iconic brands, Tammes conceived and drove a groundbreaking music-centric initiative. Dubbed "Connectivity," the campaign welded together the creativity of three disparate but equally talented musical artists to create an original piece of music.
Partnering with hip-hop legend Pharrell Williams, Strokes' member Julian Casablancas and new artist Santogold, Converse produced a song entitled "My Drive-Thru." Tammes then incorporated the hybrid composition into a number of distribution channels. The brilliant strategy was a way of uniting the Converse brand with some of contemoporary music's most cutting-edge artists.
Breaking the Mold
The track was made available on converse.com, and various Web sites offered it for a free download, which drove traffic. Cornerstone advised Converse to run print ads in leading magazines as well as run outdoor ads in key music markets. The "Connectivity " campaign perfectly shows Tammes' originality and creativity in the branding and marketing space.
Tammes' depth of involvement, from the conception and planning to the execution of all Cornerstone campaigns (including Converse's "Connectivity"), appears to be bottomless. â– 
Honorable Mention
Stacey Havel, Senior Director of Public Relations, Bernard Hodes Group
In 2008, Stacey Havel saw her practice expand beyond health care to a more diversified roster that included pharmaceutical, retail and government. Her work with the Phoenix Police Department, for which she helped them attract 1,000 new officers, led to increased interest from law enforcement and government agencies throughout the nation.