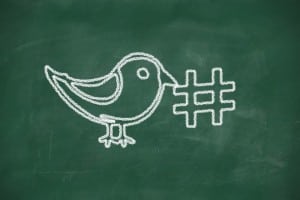 For brands and organizations of all stripes it could be the next frontier for continuing education: Twitter school. The NYPD is signing up, sending its top commanders to take a course on the microblogging service following two Twitter fails.
"USE COMMON SENSE" reads a memo handed out to the commanders at the first training session at John Jay College, according to the New York Post, which first reported the story.
The Post said the cops are being warned not to post off-the-cuff remarks on Twitter and encouraged to laud community groups, send out wanted posters and post crime stats. Commanding officers are also being told not to release information on crime scenes or investigations.
The NYPD's move comes a few months after the police department rolled out #myNYPD, which was designed to ingratiate New York cops with the public but ended up failing miserably when users posted images of alleged police brutality.  And in July Capt. Thomas Harnisch of Harlem sent out a tweet that made light of the death of a woman who fell onto the subway tracks at Union Square while using an iPad, according to the Post. He later apologized.
As Twitter becomes an increasingly key aspect of how organizations communicate, there's ample opportunity for someone affiliated with your brand to send out a tweet that alienates stakeholders, discourages customers and prospects or worse.
Many companies have social media guidelines, of course, but sending employees to Twitter school would most likely provide a higher degree of media training.
Barring that, here are a few PR tips when crafting a social media strategy for publicly traded companies, compliments of Tracy Schmaler, managing director at ASGK Public Strategies. (Whether publicly traded or not, a robust Twitter handle means more intense scrutiny from consumers and the media.)
> Put in place a system with internal controls and review to ensure whatever is being posted or tweeted is looked at by the appropriate set of people who aware of how the relevant audiences will react. It's not just the investor and public relations teams or the business teams—it's also legal and government affairs.
> Choose wisely the topics you plan to release in this setting. You want topics that are going to be interesting and relevant to your business, those that further the company's goals, but they should also be interesting to the audience.
>  Be succinct and professional in your tweets and posts. They are going to be more conversational and informal than a press release, but that doesn't mean you compromise on content or grammar.
> Don't tweet anything that will interfere with any ongoing issues under scrutiny by regulators or that are currently being litigated.
> Don't jump on trends simply to drive traffic. Yes, you may get more followers, but at what cost? Such shortsighted decisions can hurt the brand, impact the bottom line and catch regulators' eyes in an unhelpful way.
Would you send some of your top executives to Twitter school?
Follow Matthew Schwartz on Twitter: @mpsjourno1