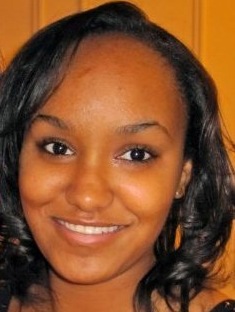 Sarah Gubara
Trying to make the case for social media to clients and top execs within one's organization often feels like explaining Newton's laws of motion. I have learned that analogies can be very helpful in explaining social media to clients, in particular, because they allow me to explain a new, ever-changing concept by drawing on familiar experiences.
Listed here are some of my favorite analogies that have been passed down from my PR colleagues. So the next time your golf-loving boss questions the relevance of social media, pull out the putter analogy.
Social Media Analogies
Social media is like a putter: You need it in the bag at all times, but only use it when it is appropriate, because it is not good for every shot.

Social media is like fly fishing: Go where your target audience is located—fish where the fish swim. You cannot control them—all you can do is focus on casting well. Remember, you cannot fish without getting a little wet.

Social media is like a symphony: Just like the different instruments harmonizing, make sure your various platforms (Web site, blog, social profiles) are aligned to meet your goals.

Social media is like a cocktail party: Actually be social. Remember, it is not a popularity contest—make genuine, lasting relationships.

Social media is like a bonfire: Create a space that first draws a small number of people; continue the conversation and increase engagement.

Social media is like stand-up comedy: Understanding your audience and getting engagement is critical. You need to know if your audience is laughing at your jokes and you need to know if they are laughing in real time.

Social media is like an embassy: Your various platforms should serve as embassies of your homeland (your company) by redirecting traffic and referring content back to it.

Social media is like dating: Scan the market. Find something interesting. Approach. Demonstrate higher value. Seduce. Get the first kiss (retweet or "like"). Continue dating.
Social Media Platforms Explained With a Sneeze
Twitter—I need to sneeze

Facebook—I sneezed

Foursquare—This is where I sneeze

YouTube—Look at this sneeze

LinkedIn—I'm good at sneezing

Google+—Let's all sneeze together in a circle
While these analogies will not explain all there is to know about social media, they will provide you with great opening lines for a bigger conversation. So come up with some of your own creative analogies—because if they help clients understand your business better, then they are adding value.
Sarah Gubera is the manager of social & digital media at Maroon PR. She can be reached at Sarah@MaroonPR.com.

Attend PR News' Digital PR Summit on Feb. 16 in San Francisco to learn more about integrating the latest social media tactics into your communications initiatives.