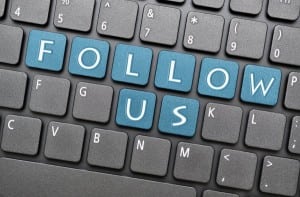 Twitter shares soared to $49 on Monday, up 9% to their highest level since the social microblogging network went public in early November. The spike in share price comes just a few days after Twitter rolled out a new ad program. The move gives PR pros yet another reason to condition themselves to paid media programs.
Twitter's "tailored audiences" ad program enables marketers to reach users on Twitter who have shown interest in their brands or category outside Twitter, according to a Twitter blog post.
For example, a hotel brand that wants to advertise a promotion on Twitter could show its ad to travel enthusiasts who have recently visited the brand's website. To get the special offer to those people who are also on Twitter, the hotel brand may share with us browser-related information (browser cookie ID) through an ads partner.
The move plays into the increasingly blurry lines between PR and advertising, as communicators adapt paid media models to respond to a hypercompetitive landscape.
Large global PR agencies, working with their corporate siblings in advertising, have in the last few years started to meld paid media into their PR campaigns.
Indeed, there's a growing onus on PR agencies and corporate PR departments to practice a 360-degree approach to media, including ad buys, as opposed to strictly generating "earned" media.
Whether as part of an integrated communications plan or flying solo, PR executives have to condition themselves to the paid media gestalt.
Here a few ways in which advertising and PR are collaborating in the digital age, with a hat tip to Adryanna Sutherland is president of ad agency gyro Cincinnati.
> Native advertising. Found on digital platforms, native advertising is another way to add value for consumers by providing advertising in the form of informative content. Sometimes consumers are not even aware that they are being exposed to these ads, as the line can be blurred between ads and content.
> Inbound marketing. Traditionally, advertising focused outward on ads, direct mail, trade shows, television and radio to bring awareness. Today, companies and brands are bringing customers in via content consumers want to see. Social media and SEO help to bring these eyes where they need to be.
> Pay per click. PPC ads are sponsored links that show up when you perform a Web search in one of the search engines. These links are typically more targeted than traditional advertising, and they offer another way for PR and advertising to work together—both in determining what keywords and ad copy prompt the click, and in deciding what kind of landing page to send people to.
Follow Matthew Schwartz: @mpsjourno1