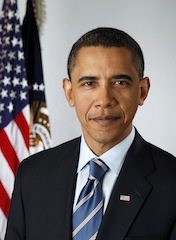 Barack Obama
PR News asked its readers, Facebook fans, Twitter followers and LinkedIn group members which celebrity or otherwise notable person they would most want to "like" their Facebook page. President Barack Obama was the most-wanted Facebook like (31%); results were compiled before his recent spike in approval ratings following the raid on Osama bin Laden's lair in Pakistan.
Oprah Winfrey was the second-most-wanted like at 26.5%, and Facebook CEO Mark Zuckerberg ranked third at 14.5%. Reality show host/real estate developer Donald Trump, meanwhile, did not manage to break double digits.
Register now for PR News' May 24 Facebook Conference for PR and marketing professionals. This event at New York's Grand Hyatt (one of Donald Trump's early successes as a developer) is selling out fast.