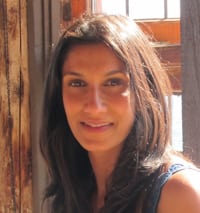 How does a wine brand effectively reach the Millennial consumer? As the Director of Public Relations for Terlato Wines, this was an important question for me to answer while putting together a strategy for our Seven Daughters brand.
Seven Daughters is best known for leading the Moscato craze in recent years. In the process, the brand has built a fairly loyal following among the female Millennial consumer, an increasingly influential group within the wine category. These women are focused on their careers, lead active, balanced lives and are always ready for new experiences. This includes trying new wines, and consequently they deliver 12 times the share of wine purchases relative to their net worth.*
Another important factor that needed to be considered for Seven Daughters Wines, as it does when creating all public relations programs, is how our target demographic consumes media. Throughout the course of our research, we found the female Millennial is a heavy Internet user who lives her life online and trusts the information she finds there more than any other news source. She is also prone to share news and opinions she learns from the Internet with her friends, often times through social media channels.
The question then becomes, how do we leverage these great insights to effectively reach our consumer? Our answer was to launch a PR program that revolved around creating original online content to provide our key consumer with information of value that allows her to regularly and actively engage with the brand.
Thus, the 'Add A Splash of Color' PR program was born. Our goal is to reach these women in a real way, inspiring and empowering them to enjoy a full, colorful life. To help us create engaging content, we've enlisted the help of our Savvy Seven, a group of established, insightful bloggers who are experts in a variety of areas including fashion, food, beauty, entertaining, décor, art and culture and leading a balanced life.
The Savvy Seven are working with Seven Daughters to develop tips for on-the-go women to brighten up everything in their lives from their wardrobe and home to how they entertain friends and family. We singled out Jacey Duprie of Damsel in Dior, a rising star in the fashion blogging arena, to serve as a spokesperson for the panel and to of course, provide women with fantastic fashion advice.
Sets of seasonal tips will be shared on the Seven Daughters' social platforms and posted to the brand's new website, currently in development. In today's digital age, we need to meet women where they live and consume information. If we want them to add a splash of color and try new things, including our wines, we need to arm them with the inspiration and information to do so. Brands have to become their own content creators in order to build loyal followings. With the Savvy Seven, we're sourcing creative, fresh content from thought-leaders in their respective fields to not only engage with our consumer, but to give her things she both needs and wants.
We have plans to expand the 'Add A Splash of Color' campaign into 2014 and the Savvy Seven will be right there with us. We want to keep sharing advice and empowering women to lead their best lives, all while developing a loyal consumer base that looks to Seven Daughters Wines for not only great tasting wines, but lifestyle tips as well.
*GfK MRI Doublebase 2012
Kanchan Kinkade is director of public relations at Terlato Wines International. Follow her: @kanchankinkade