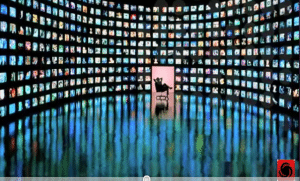 The rapid proliferation of digital communications is leading to a wide range of new disciplines in PR. During PR News' Digital PR Summit on Wednesday attendees got a taste of some of the new roles that PR departments and agencies are starting to employ.
Indeed, having media relations, crisis management and other traditional PR roles is no longer suffice. In order to respond to a dramatically changing marketplace, PR departments and agencies are developing new disciplines that can extend through the entire redefined media ecosystem.
Gemma Craven, executive VP and New York group director of Social@Ogilvy, shared some examples of the new types of talent starting to occupy the PR field, and what each role can bring to the table.
1. Social/Digital Strategist
> Develop PR campaign execution and optimization.
> Develop campaign strategy.
> Provide knowledge and a point of view about the social/digital space.
> Focus on listening skills and market research.
2. Paid Media Strategist 
> Understand how paid media works.
> Broker media partnerships.
> Develop native advertising programs.
3. Social Analytics/Measurement Expert
> Provide insight into the data.
> Develop KPIs (key performance indicators) for PR campaigns.
> Develop data strategy.
4. Content Strategist
> Develop "real-time" marketing programs.
> Develop appropriate content for the community, or audience.
> Develop integrated marketing planning.
What new disciplines are you developing for your PR team?
Follow Matthew Schwartz: @mpsjourno1