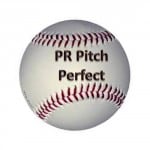 Pitching the media is a difficult proposition. You are competing with a multitude of communicators for the attention of journalists who are forced by their editors to do more with less in a shorter period of time. And 2014 isn't going to get any easier. But don't despair. There are techniques to help you cut through the clutter.
Tips for effective story pitching were shared Thursday at PR News' Media Relations Next Practices Conference in Washington, D.C., compliments of Tracy Schario,  communications officer at The Pew Charitable Trusts, and Kraig Kann, chief communications officer at the LPGA.
"Think like a reporter," Schario said. "And do their homework. Add the facts, figures, multimedia and how to contact you."
Schario also noted that it is important to separate real news about your company from promotional puffery. Deliver a sharp story angle that will be of interest to the reading or viewing public.
"And it may seem anathema, but target fewer reporters," Schario added. "Pick the right 10 reporters and media outlets. Don't spam."
Kann added: "Our job, our challenge, is to make people focus on what is important to us. You do that by treating the media as a million-dollar customer. They help shape your brand, they help build your following and they always get the last word."
Kann stressed that  a solid pitch starts with defined questions:
What story can best get you noticed?
Who among media can best build your brand?
How can we grow our connectors/followers through it?
Might it be promotable enough to get future results from it?
Both Schario and Kann also pointed to the importance of establishing and maintaining relationships with the media:
Choose phone over email every time
Be friendly and honest
Allow media to be part of the story
Reward those who build your brand by offering them your best stories and promote their stories on your brand
Follow Tracy Schario: @TracySchario
Follow Kraig Kann: @KraigKann, @LPGA
Follow Richard Brownell: @RickBrownell