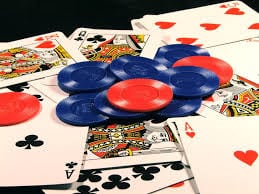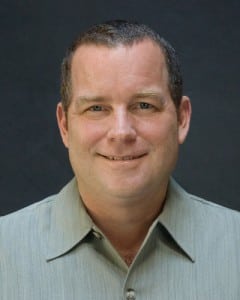 At its core, successfully marketing a product or service is about fostering a positive relationship with the consumer. In developing this relationship, a brand needs to actively dedicate itself to building trust. Why? Trust in a brand is what breaks through the thousands of messages directed at consumers each day. This dedication should be evident in a brand's communications and in the development of its product.
In the digital world, there is no better way to reach an audience and build that trust than through the use of compelling video content. Americans aged 18 and older spend more than 11 hours each day (two-thirds of an adult's waking hours) watching television, perusing the Internet on a computer, laptop or smart device, and listening to the radio, accordingto Nielsen's Total Audience Report. There isa vast opportunity to reach consumers where they're spending the majority of their time, with smart, engaging digital content.
To market any product or service, you must first place yourself in the shoes of the consumer. When deciding whether or not to use a particular product or service, a consumer may ask:
How do I know that the ingredients are organic?
Why should "triple-distilled" be important to me?
How can I trust that my information will be treated with privacy?
Or they might be more analytical and ask:
Can I trust a company that pays less in taxes in this country than my household does?
Is it ethical to fill up at a station run by that company?
Regardless of the consumer's level of critique, the same rules apply for strengthening their relationship with a brand.
Find the Pain Point
Identifying the most prevalent question about your brand that has the greatest influence on a consumer's brand loyalty is the pain point that needs to be addressed first and foremost. This recognition should includedepartments across the company for evidence and case study support, both anecdotal and with the support of thorough research.
Talk to your customer support team to determine the questions that weigh most heavily on your customers' minds. Talk to your public relations and marketing teams to determine the external influences that are—or may soon be—creating those uncertainties. Often, simply pressure gauging the media climate can preempt consumer fears and appease them proactively and transparently. Executive leadership should be consulted regarding development of the company's future and, in the case of a publicly traded company, for stockholder interest.
Through your research, you may even find that questions often arise that you've never imagined. Find what they are, be as open and expansive in your efforts to identify solutions as you can and then address the problems in your execution. Being honest isn't always easy, but it is key to the future success of your company.
Create Compelling Content
Google creative director Ben Jones has assessed that consumers have the ability to filter and tune out messages that don't apply to them or hold meaning. Jones also says, however, it's never been easier to immerse a brand in pieces of content that hold importance to consumers.
Consider the hours spent binge-watching TV shows; people aren't necessarily craving their information faster, they simply want to filter it to include only what interests them. In the digital age, this provides marketers with the opportunity to do a deep dive into a subject matter consumers care about, embracing all aspects of the topic and creating immersive content with which people want to engage.
At the start of the content-creation process, it's imperative to clearly lay out your company's goals and messaging and diligently follow their direction. This will serve as a steadfast guide for your team (creative, production, content, etc). If your company is well established and heavily marketed, you'll likely already have brand guidelines to follow. While flexibility can be applied to certain elements (a trust-building, behind-the-scenes video shouldn't look like an advertisement), video content should still fit within the tone and feel of your brand.
Understanding that your first piece of content is unlikely to be the miracle cure to gain the support of all brand doubters overnight, directly linking those behind the scenes at the company with your customers via their screens will spur a growing trust. Also, not all content is meant to go viral. While you might feel that your video should be shared by millions on Facebook and become the next trending topic on BuzzFeed, this most likely will not be the case. But, if the content is compelling, it can engage influencers, grab the attention of traditional media and spread rapidly on social media.
The Best Approach for Your Audience
Online poker site PokerStars has dealt more than 142 billion hands since it was launched in 2001. When it took a good, hard look at its brand, most stress points concerned its site's legitimacy and the consumer's trust in the brand.
Overall, the faceless nature of online business can be an issue in a world that stresses technology, but it is also one that can be easily addressed through the use of strong video content. When developing content, PokerStars knew it had to make its experts the faces of the company. It realized that, though PokerStars was a leader in industry promoter scores, most players had not had the opportunity to meet someone from the company in person. This is a problem that many e-commerce businesses must address.
Consumers asked:
Will my money be safe on a poker site?
Can I trust the shuffle of an online deck of cards?
How do I know I'll be protected at the tables?
These were questions PokerStars knew needed to be answered compellingly—not just in a FAQ buried on a website.
It answered the questions with Inside PokerStars, an online video series highlighting the brand's internal practices. It gives consumers access to the inner workings of PokerStars, demonstrating brand transparency and responsibility through the eyes of employees. Each five-minute video gives the company an opportunity to answer a different question; videos have focused on fund protection (featuring the brand's treasurer), game integrity (featuring the director of IT operations) and brand mission (featuring the head of corporate communications). Shared on social and posted to PokerStars' website, these videos are the brand's way of introducing customers to its inner workings.
---
4 Tips for Creating Meaningful Video ConTent
1. Focus on appropriately addressing the topic, especially if budget allows for a fuller video series. For instance, if a video is focused on answering customer emails in an engaging way, ensure the host is a reliable industry figure—or at least has the credentials needed to command trust—and can humanize the connection to the brand.
2. Animation can be a useful tool in emphasizing key facts and figures. Keep in mind, though, that using a cartoon to explain the merits of live customer support, for example, might not be effective. Consider context.
3. By keeping key terms used on your site general, you can make your video easier to find for the casual web browser. For this reason, it is important to work with your SEO team to identify the strongest search terms in the industry.
4. Keep the length of your video fairly short, but at the same time, don't limit yourself to a 30-second cut. An engaging video of two to three minutes isn't overwhelming, especially for those interested in your brand (your target audience).
---
Distribution
The channels of distribution for your finished product can be as integral to the trust-building process as its creation. Before distributing, understand the demographics of your customers and where they look for information about your company. Thinking in terms of the three main media buckets can be most effective: earned, paid and social.
Remember that successful marketing occurs when a consumer's relationship with a brand thrives due to a certain level of earned trust. As the aforementioned Ben Jones has written, consumers crave information and are ready to binge-watch on a moment's notice. The key is creating content that truly connects to your consumer and builds trust. Audiences will receive and understand your messages, even amid the clutter and noise.
Contact: @erichollreiser