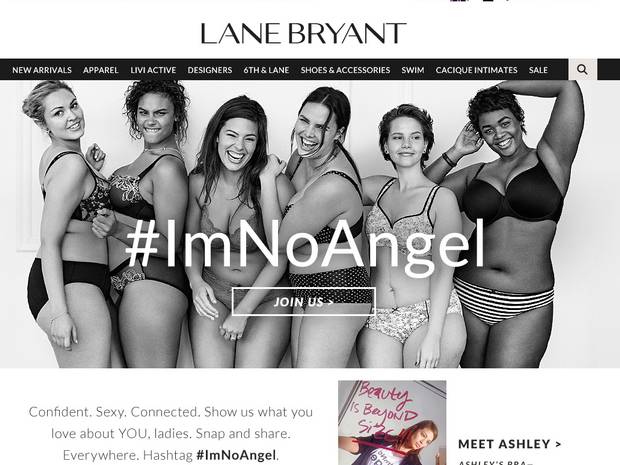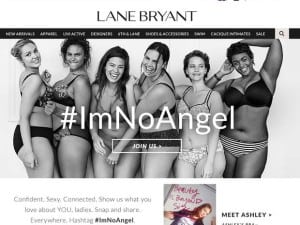 Lane Bryant launched an ad campaign this week introducing Cacique, the plus-size retailer's new lingerie line. But it's the PR supporting the ad campaign that's generating all of the attention.
The campaign features the hashtag #ImNoAngel, a not-so-subtle swipe at Victoria's Secret models, who are referred to as "Angels."
Last year, Victoria's Secret rolled out an ad campaign promoting "The Perfect Body," featuring a group of rail-thin models, according to Digiday. After receiving criticism, Victoria's Secret apologized.
In crafting its message, Lane Bryant is looking to distinguish itself from the beauty ideals promoted by Victoria's Secret, but also to empower the plus-size retailer's customer base.
#ImNoAngel certainly resonated on Twitter. According to data culled by Crimson Hexagon (per Digiday), the hashtag generated more than 7,000 tweets on Monday and 36 percent were positive in nature (a majority were neutral or news-sharing).
Lane Bryant's campaign provides a few takeaways for communicators, foremost among them the importance of knowing your audience, and the issues that matter to them most.
It also points to how brands and organizations can ride the Zeitgeist; in this case, taking part in the growing movement against perfectly proportioned models pervasive in fashion ads.
The campaign also reminds us that creating a unique and accessible hashtag can draw eyeballs and engagement to your brand.
Follow Matthew Schwartz on Twitter: @mpsjourno1