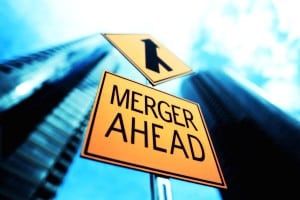 Most any merger will have ripple effects throughout the merging companies' communication efforts, but this one should be a real doozy.
Heinz is buying Kraft Foods to create the world's fifth-largest food and beverage company, with combined estimated sales of about $28 billion, according to several reports.
Kraft owns popular brands Jell-O, Maxwell House coffee and Planters peanuts, among others, while Heinz is famous for its ketchup brand.
Once the deal is done, Heinz, which is owned by 3G Capital and Warren Buffett's Berkshire Hathaway, will own 51 percent of the combined company while Kraft shareholders will get a 49 percent stake, according to CNN.
When one company acquires another, the burden is on PR pros to communicate the inevitable changes in corporate culture, upper management, products and services and, potentially, layoffs.
With that in mind, here are three tips for communications professionals to consider when they need to help steer a new acquisition.
Make sure all your ducks are in a row. When one company buys another, there are many moving parts. Before making any announcements, knocking out any press releases or tweeting any information, be doubly sure that you have your facts correct and that there won't be any unpleasant surprises 10 minutes after you have started to communicate the upcoming changes.
The human resources director is your new best friend. Employees are often the first line of communication, and with mergers and acquisitions this is especially true. Don't hesitate to over-communicate with the HR department. Get square with HR directors regarding how the merger will impact the rank and file and develop a PR strategy for dealing with any potential changes in the C-suite.
Remember that if you give the media an inch, they'll want a yard. When companies merge—particularly household names such as Heinz and Kraft—the media will look for flaws and mistakes in the messaging from the merged company. For example, Kraft last week recalled 242,000 cases of iconic Macaroni & Cheese, because some boxes may have been contaminated with pieces of metal. Double down on point number one (above) and be certain that your facts are airtight before you hold a presser or arrange for any of the top executives to sit down for one-on-one interviews with local or national media outlets.
What would you add to the list?
Follow Matthew Schwartz on Twitter: @mpsjourno1