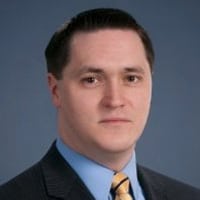 As communicators, we like to think of ourselves as good writers. After all, we write all the time. And practice makes perfect, right? Not necessarily. Many PR writers simply reinforce bad habits they learned long ago, cranking out copy that neither inspires nor generates the interest of journalists and other influencers. Why be one of them? Write great copy and stand out from the crowd.
Don Bates, writing instructor and clinical assistant professor at NYU, and Sabrina Kidwai, APR, senior manager for public relations at ASAE, developed these tips to help communicators raise their writing game from the "so what" to the "tell me more" level.
Find newsworthy stories. Look inside your organization and talk with employees and management to get their take on things. Personalize your stories with interviews with real people experiencing real events. Don't be afraid to include dramatic elements and add visuals.
Understand the "So What" factor. Everything you write should answer the question, "So what?" It's not enough that your brand's story is exciting to you. It has to be exciting to a reporter and to their readers. It has to contain new information or come from a fresh perspective. As your write, ask yourself repeatedly, "So what?" This will force you to differentiate your story from the rest of the pack.
A concise, informative pitch. Journalists are deadline-oriented and preternaturally short on time. They have only a few seconds to decide whether your pitch is worth a closer look. So craft your story pitches accordingly. Email subject lines need to short and consumable, but also contain a hook that will make someone open up the message. Email bodies need to be concise, featuring enough information to keep them reading and make them follow up with you to learn more.
Build better writing habits. Create a circle of people with whom you can share work, get critiques and identify bad habits that you might not know you have. Absorb the basics of grammar. You should always have a style guide close by. And read a lot. Whether it be press releases, the news or the latest paperback bestseller, reading the words of others will help improve your own writing.
Follow Don Bates: @batesdon1
Follow Sabrina Kidwai: @packersgirl
Follow Richard Brownell: @RickBrownell