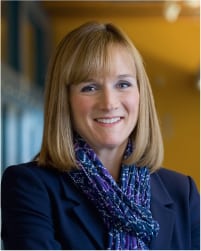 CVS Caremark's recent decision to stop selling tobacco products is a great example of how brands can use communications to build awareness of their CSR efforts. Eileen Howard Boone, the company's SVP for corporate social responsibility and philanthropy, spoke at length about how the company used PR to build awareness for its campaign at the recent PR News CSR Awards luncheon in Washington, D.C.
The removal of cigarettes from CVS store shelves will cost the company $2 billion in sales per year, but Boone spoke of the bigger picture. "We see it as an important next step in our journey as a pharmacy innovation company that is playing a growing role in the evolving health care landscape."
Boone outlined the steps CVS went through in formulating and announcing its decision.
The Process: Many elements of the company were brought into the debate on whether to stop selling tobacco products, including the chief medical officer, finance, merchandising, store operations and HR. The Board of Directors fully supported the proposal.
The Decision: The company went public with the decision on February 5, stating that it would stop selling tobacco by October 1, 2014. It also played up the fact that it was the first pharmacy chain in the country to take this step.
The Launch: CVS built an internal launch team to develop and execute a communications strategy to engage the media, influencers and third-party organizations to achieve widespread local and national coverage.
The Plan: A comprehensive multimedia news release included video, infographics and shareable digital content. There was also paid advertising and an op-ed strategy.
The results of the communications campaign were impressive. The announcement generated 218 million print and broadcast impressions and 200,000 social media impressions in the first week. Numerous health organizations added to the buzz by publicly supporting CVS Caremark's decision, as did President Obama and several high profile political figures.
CVS Caremark's efforts raised the positive profile of the brand and reinvigorated the debate over whether pharmacy retailers should be tobacco-free.
Follow Richard Brownell: @RickBrownell