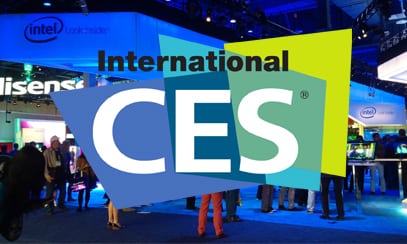 The Consumer Electronics Show (CES), the internationally renowned tech trade show held each January in Las Vegas, showcases the trends expected to create the future of the tech industry. Each year, the flurry of product previews and announcements coming out of Las Vegas sets the tech agendas for many industries, including public relations.
At this year's show, which kicked off on Monday with the introduction of some truly novel products, 4K TVs, smart home technology and wearables are anticipated to take center stage. While not every product touted as the "next big thing" at CES eventually pans out (think 3D TV, which was pushed hard in 2010 and 2011), game changers frequently emerge at the show.
What trends should PR pros keep a close eye on at this year's CES? How will they affect the industry? Let's take a look at five things to watch at CES 2015 for professional communicators.
C Space: Although it's billed as a tech show, CES is not just for tech people. Marketing, advertising and PR pros attend CES as well, but their meetings typically take place on the edges of the show. This year will be different, with the introduction of C Space, a series of conference tracks and meetings specifically for creative communicators, brand marketers, advertising agencies, digital publishers, social networks and, of course, PR people.
Cyber security: At Sony's CES keynote on Monday, CEO Kazuo Hirai took the opportunity to thank supporters for sticking with his embattled company after it was slammed by one of the worst cyber attacks in history. The keynote will certainly not be the only session to address cyber security at this year's show. For the first time ever, CES has an entire agenda devoted to personal and cyber security, with 82 different exhibitors set to make product announcements.
Wearables: The rise of wearables has been forecasted for years now, but these devices have not reached critical mass just yet. With Apple finally set to enter the market in 2015, this could be the year that wearables make the jump from novelty to ubiquity. At CES, wearables will be everywhere, from the entertainment space (Ring) to the medical/fitness space (Quell). What does this mean for PR pros? If everyone owns something that has a screen built into it, you'll want to know how it works.
4K: HD video is out—4K video is in. As the name (sort of) suggests, 4K video has four times the resolution as HD video, and it's fast becoming the new standard for TVs and monitors. Sony, Samsung, LG and many others will be touting 4K screens and cameras at CES 2015. For communications professionals involved in video, now is the time to invest in a 4K camera and monitor before your client or organization gets left behind.
Sling TV: Dish Network may have finally sounded the death knell for the traditional TV provider model at this year's CES. Many people have already cut the cord and ditched their cable/dish provider, preferring to access their favorite TV shows on streaming services such as Netflix, Hulu and HBO GO. But cord-cutters still struggle with accessing live sports. On Monday, Dish announced its new "Sling TV" service, which will offer users access to ESPN over the web for $20 a month. If Sling TV or services resembling it take off, then TV itself will be changed forever.
Follow Brian Greene on Twitter: @bw_greene