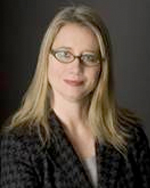 Loretta Mock
On Sept. 17, the affable and intelligent Matt Lauer interviewed Salmon Rushdie on NBC's Today Show. This interview and its context provide some interesting insight about broadcast TV and its place in PR programs, something that clients often ask me about. Although Cognito focuses on business-to-business communications, this bit of popular culture has some valuable lessons for anyone in the communications industry.
Rushdie, in public for the first time in many years, was promoting a new book about his life since the fatwa issued by the Iranian government in 1989. The book release, by coincidence, has occurred at the same time a video denigrating Islam (not related to Rushdie's predicament) has ignited protests and violence around the world.
So what did Lauer want to know about? Not surprisingly, many questions were directed at today's protests and not at Rushdie's book. In a format dedicated to conveying stories through image, and largely driven by today's news instead of something that happened 20 years ago, this makes perfect sense. Anyone who really cares to understand Rushdie's story would not be learning about it solely from this interview. The discussion between Lauer and Rushdie helps illuminate three key lessons that must be remembered when working with broadcast outlets.

Lesson 1: Broadcast interviews are short and news driven. If you have something important to say, your broadcast message must be supplemented by information available elsewhere: other media including print and trade publications, marketing materials, your website, your twitter page, etc.
In answering questions, Rushdie clearly was looking to avoid being put in the same category as the video, calling it "disgraceful" and "malevolent." Yet within the program, the impression was clearly conveyed, just by the questions, that Rushdie and the film maker were, at least to some extent, in the same category.
So, from a publicist's standpoint, is the unavoidable noise around the video good or bad for Rushdie's book tour?

Lesson 2: In broadcast interviews, your story will be affected by the existing noise and image, whether it is relevant or not. This means that the story you want to tell may not be exactly conveyed as you want it, while at the same time, the misunderstanding may actually serve to get you more press.
The only way to avoid direct conflation is simply to not participate in interviews on other topics. This would require waiting for a shift in the news cycle that diminishes the story you don't want to be confused with, with the hope that journalists would still be interested much later, which of course is a risk.
The Today Show has millions of viewers and exposure on the show guarantees influence. This is true for much of broadcast TV, including cable networks such as CNBC. This vast exposure is one reason why many clients want an opportunity to tell their stories through this medium. Yet at the same time, even a best-selling writer like Rushdie could only expect some of the show's viewers to buy his book. His customers, as it were, may only be a small number among those who see the interview. In fact, his book may sell better as the result of the New Yorker profile that appeared prior to his interview with the Today Show.

Lesson 3: Selling your product may be helped by broadcast exposure, but the media directed at your key targets will continue to be more important, regardless of circulation numbers.
In conclusion, I have found it somewhat surprising that in today's social and online-media driven world many of our clients care deeply about those few moments in front of the camera. It bears repeating that the demise of traditional media has clearly been truly exaggerated, and in the minds of many these outlets continue to reign supreme, whether deserved or not.
Loretta Mock is a vice president at Cognito. She has over 14 years financial services experience as head of the financial services practice at The Hamilton Group in New York and vice president of Citigate's corporate/financial practice.
To learn more proven media relations tactics and strategies, register for PR News' Nov. 30 Media Relations Conference in Washington, D.C.