Katie Denis
Director of Communications and Strategy, U.S. Chamber of Commerce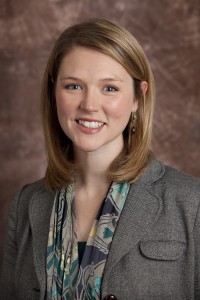 Katie Denis develops and executes comprehensive communications campaigns on the U.S. Chamber of Commerce's key issues and special initiatives. She leads the communications efforts for some of the Chamber's most complex issues, including the Center for Capitol Markets (CCMC), the Institute for Legal Reform (ILR) and the Global Intellectual Property Center (GIPC).
Denis is often called upon to carry out unique projects that require a sense of creativity and initiative. Coinciding with NCAA's March Madness, Denis developed and executed the Chamber's first ever "Regulatory Madness" contest, which asked audiences to vote on the most maddening federal regulations. Denis scripted and produced an ESPN-style selection show to debut the contest and shared via YouTube, Facebook and Twitter, and on the Chamber's news site FreeEnterprise.com.
Denis also works with the Chamber's youth programs, including the Young Entrepreneurs Academy (YEA!), an entrepreneurial education program that takes students in grades 6-12 through the process of starting and running a legally registered business over the course of a full academic year.
In 2012 Denis revamped the program's communications efforts that resulted in multiple media hits, a print series in the Chamber's magazine and a contest that brought two of the students to Washington D.C. to attend the Chamber's small business summit.

App she can't live without: "Flipboard. It encompasses everything I need, from news to blogs to social updates, and I can customize it to suit my information needs. But if I'm being honest, I genuinely don't think I could survive without Pinterest."

Back to People To Watch: Rising PR Stars 30 and Under