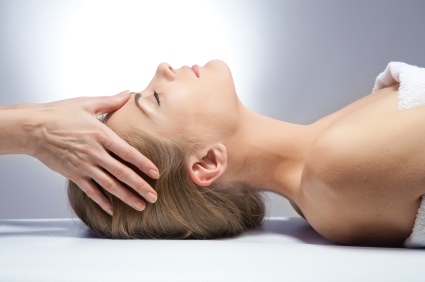 How about some acupressure to relieve the
high stress experienced by PR pros?
With the high-stress holidays fast approaching, hard-working PR pros may be dreaming of a few job perks to make their busy lives a little easier. And PR News found that forward-thinking organizations are doing just that in the form of "soft benefits," offerings to employees that go beyond 401k and healthcare plans. These benefits not only improve the work-life balance and morale of employees, they increase the quality and output of their work.
The PR News 2012 Salary Survey noted that while flexible work schedules and maternity leave were the two most common soft benefits (offered to 62.4% and 59.2% of the PR pro respondents, respectively), other soft benefits like free meals and volunteer programs were up slightly from our 2011 study.
There are a myriad of other soft benefits out there for the taking. Check out our Top 5, a variety of perks culled from Fortune's 2012 Best Companies to Work for List:

To help employees get through stressful projects, Atlantic Health offers acupressure services in its on-site "mind-body centers."

Online media company Mashable allows you to take your dog to the office—not bad for a deadline-driven operation.

Internet domain and Web-hosting company GoDaddy puts money toward off-site employee activities—held during work hours—to boost team morale. Activities range from white-water rafting and gold panning to trapeze classes.

PR agency Cone Communications allows its employees—on company time—to volunteer one day a month at a nonprofit as part of its Hours for Good give-back program.

Chipmaker Intel moves people to new positions every 18 to 24 months, on average, to encourage them to explore new fields.
What would your dream soft benefit be? Let us know.

Follow Scott Van Camp: @svancamp01