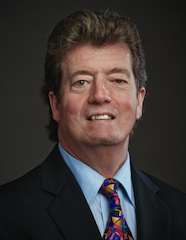 Gerard Corbett
On March 1, the U.S. Senate Subcommittee on Contracting Oversight convened a hearing to investigate the General Service Administration's (GSA) contracting of PR firms, specifically a 2010 contract with Jane Mobley Associates. The Kansas City-based firm helped GSA manage the communications surrounding the aftermath of a chemical contamination at a federal complex in Missouri.
On Feb. 28, Rosanna M. Fiske, APR, chair and CEO of the PRSA, penned a letter to the subcommittee, raising concerns over the language employed by the subcommittee members driving the investigation, Sens. Claire McCaskill (D-Mo.) and Rob Portman (R-Ohio). The senators had referred to the employment of PR agencies as "hiring someone to help [the government] 'spin'," which Fiske said was detrimental to an honest discussion over PR's importance in helping stakeholders—which includes the government—in communicating with and informing the public.
Following Ms. Fiske's letter, Gerard F. Corbett, chairman and CEO of the PRSA, wrote a post on Roll Call questioning why the senators would choose to use public relations as a "punching bag" in an effort to appeal to cost-conscious voters. In defending the profession, Corbett cited a U.S. News & World Report that stated the PR industry would add 66,000 jobs to the U.S. economy by 2018, and the more immediate fact that Jane Mobley Associates was hired to support a GSA that felt "short-staffed" and in need of guidance.
Both Fiske's and Corbett's letters proactively defend the PR industry. In fact, Corbett's defense mirrors what he wrote in an op-ed on The Guardian in the U.K., after the PR profession came under fire in the country for being one that contains a lot of lying, in which he said, "The PRSA code of ethics (which Corbett cited in his post on Roll Call), asserts one very clear point: truth, honesty and disclosure in all communications is paramount."
Follow Sahil Patel: @sizpatel