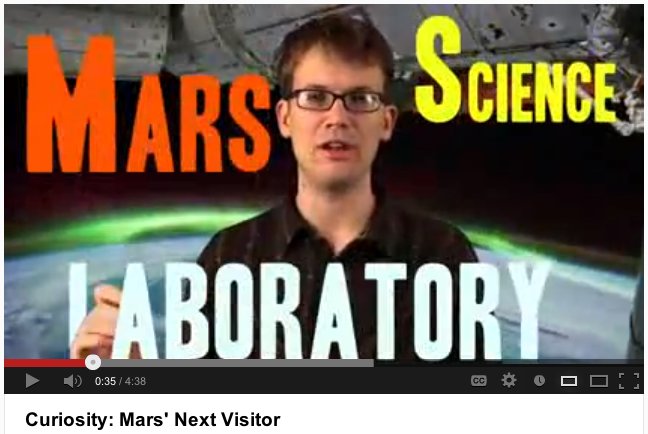 The SciShow channel's nearly 5-minute video on the Mars Rover
helped increase viewership by 48%.
Source: YouTube
If there is ever a public relations mantra regarding content, it's keep it short and sweet. You don't want to risk a potential customer clicking out of an overlong executive summary or a 1,000-word press release.
This rule also rings true for video, where communications experts have long recommended short, less than two-minute-long productions to ensure maximum audience stickiness.
But findings released Dec. 11 by Ad Age may signal a change in video strategy. Or at least it might get communicators thinking about experimenting with longer-form video.

Ad Age's YouTube Channel Tracker finds that some channels have boosted viewership showing longer-than-usual episodes. Some of the videos involve celebrities: Viewership of Rainn Wilson's "SoulPancake" was boosted 354% by a 7-minute, 30-second interview with comedian Demetri Martin. Jay-Z's 24-minute documentary, Where I'm From, drove a 115% increase in views his "Life + Times" channel for the week.
But even videos without celebrities benefited from longer videos. "SciShow" viewership was up 48%, driven by a long video that reported on the Mars Rover and news on global warming.
So maybe it's time for PR pros to experiment with going long. Just remember, before you discover your inner Ken Burns, check off these three requirements:
Make sure your video content is the right fit for your audience.
Be willing to use more resources to ensure high production values.
Promote your longer-form video on a variety of channels.

Follow Scott Van Camp: @svancamp01