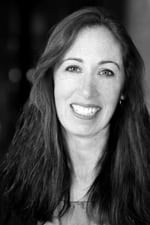 Beth Haiken
Vice President of Corporate
Citizenship & Communications
Waypoint Homes
@WaypointHomes
Beth Haiken leads Waypoint's corporate social responsibility initiatives as well as internal and external communications and human resources. 

Prior to joining Waypoint, Beth was a senior vice president at Ogilvy Public Relations, where she served as senior counselor to a number of national brands. Before that, she led global communications for The PMI Group Inc., a mortgage insurance and credit enhancement company in the Bay Area. She joined PMI from Providian Financial in San Francisco.
In her first career, Beth taught American History at the University of British Columbia and the University of Tennessee.