Winner: The Marcus Group - Little Kids Rock Pro Bono Campaign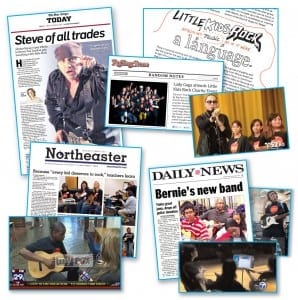 To commemorate its 40th anniversary, boutique agency The Marcus Group (TMG), hosted a campaign for nonprofit organizations to apply for public relations and marketing services free for one year. After careful consideration, TMG selected Little Kids Rock (LKR), a national nonprofit that works to restore music education in underfunded public schools by providing teacher trainings and free musical instruments. TMG has been working (completely pro bono) to help expand the national outreach of this organization in an effort to help raise awareness of its mission to put music back in schools.
Since March 2011, TMG has helped elevate awareness of LKR by increasing media placements by 40%. TMG helped secure publicity across the country, and achieved high quality placements in major media outlets, including: WABC-TV (ABC-New York), WLS-TV (ABC-Chicago), among others.
During this time, individual donations to LKR increased 160% and event revenue rose nearly 25%. The nonprofit attributes the increases largely in part to the publicity generated by TMG. Also, by taking on dissemination duties for press releases and pitching stories, TMG made it possible for LKR employees to focus more on internal communications, event coordination and preparation, and follow-up. TMG's gift has helped make 2011 LKR's best year on record, but it also will provide a longer lasting impact on the organization because it has been elevated to a new level of eminence and has helped LKR develop new relationships. —Bill Miltenberg
Honorable Mentions:
• Bank of America Corporation - Gift for Opportunity Fund
• DoSomething.org - DoSomething.org & Âeropostale: Teens for Jeans
• Simantel Group - FRTOA Brand Awareness