Andrew M. Backover
Vice President, Communications
American Airlines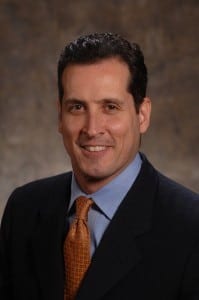 Andrew M. Backover is Vice President – Communications for American Airlines. In this role, Andy oversees the airline's worldwide corporate communications, including media relations, employee communications, social media and corporate social responsibility. He is also responsible for American Airlines Publishing, the business unit of American Airlines that produces numerous publications including American Way.
Along with a team of professionals and agency partners that span the U.S., Latin America, Europe and Asia, Andy manages communications programs for the company's products and services; financial activities; operations, network and fleet; oneworld Alliance and partnership activities; corporate, small business and diverse customers; and government affairs and crisis response efforts.
In his previous role as Managing Director – External Corporate Communications, Andy led the American Airlines communications team in announcing the approval and launch of the airline's joint business agreements with British Airways, Iberia and Japan Airlines. In addition, he has directed the development of American's social media efforts, including the company's growing Facebook and Twitter activities.
Andy joined AMR in 2006 as Director, Financial Public Relations and Publishing. Prior to that, he served as Director, Corporate Media Relations for AT&T, in Bedminster, New Jersey, from 2004-2006.
Andy worked for more than 10 years as a journalist reporting for regional and national newspapers, including The Philadelphia Inquirer, the Fort Worth Star-Telegram, The Denver Post and USA Today. He covered topics ranging from local news and economic development to the technology and telecommunications industries.