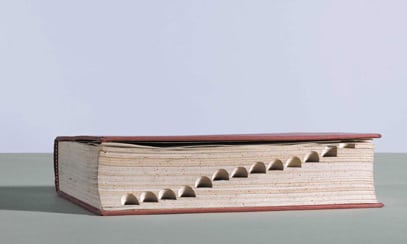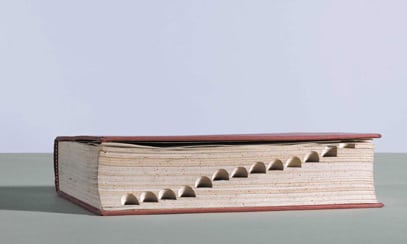 In the ever-changing world of technology and social media, terms and tools are constantly being adopted and used as if they are long-established parts of the industry. It can sometimes be difficult to take a step back and ask, "What does that mean?" without feeling sheepish.
Here is a list of just 15 tech and social media terms and tools that'll help keep you in the conversation the next time you're cornered by a Silicon Valley engineer. Some may seem obvious, but if you search your heart, your understanding of them may be more murky than you'd care to admit to.
Bitly: Bitly is a free URL shortening service that makes sharing long URLs easier, especially on services with character limits like Twitter. Bitly also provides statistics for your links, which can be accessed by adding a "+" sign to the end of any Bitly link.
Collections: Google+ recently introduced Collections as a way for users to group bunches of posts together by topic, giving them an easy way to organize and share things they are interested in. The feature is very similar to Pinterest.
Direct message (DM): A direct message is a private Twitter message sent to one of your followers. Twitter recently opened this feature up, allowing users to send direct messages to users who do not follow them.
Discover: Discover is a Snapchat feature that provides users with a way to to consume text and video content from different editorial teams. Brands such as CNN, ESPN, National Geographic, Vice and many others all use this feature.
Disqus: Disqus is a comment and moderation tool for your site designed to add community management and social web integration to any site on any platform. One Disqus account can be used to leave comments across many different sites.
Geotagging: Geotagging is the process of adding location-based metadata to media such as photos and video.
GIF: GIF is the acronym for Graphics Interchange Format, which refers to a file format that supports both static and animated images. GIFs allow users to essentially present a short video clip in a condensed format. There is heated disagreement over whether GIF is pronounced with a soft G as in "giraffe" or with a hard G as in "gift."
Handle: A handle is an account name. PR News' Twitter handle is @PRNews, for example.
HootSuite: HootSuite is a social media management system that helps brands coordinate campaigns across social networks such as Facebook, Google+ and Twitter, among others.
Instant Articles: Facebook's Instant Articles were recently unveiled as a way for major news outlets to publish content directly on the social network. Content promises to load faster, as it cuts out the need to leave Facebook in order to access articles.
Mention: A mention occurs when a user tags another user's handle or account name in a social media message. Mentions typically trigger a notification for the user who's mentioned.
Permalink: A permalink is the permanent address of a particular post within a blog or website.
Regram: On Instagram, when a users posts a picture which originated on someone else's feed, it's called a regram. Many apps which automate this process are available.
SEO: SEO, the acronym for search engine optimization, is the practice of increasing the visibility of a web page in a search engine without paying for it. SEO considers how search engines work, the actual search terms or keywords typed into search engines and which search engines are preferred by a particular audience.
SlideShare: SlideShare is an online tool for sharing presentations and documents. Users embed their presentations and use social network integration to share them.
Follow Brian Greene on Twitter: @bw_greene